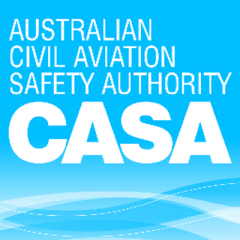 This amendment to CASR Part 101 relates to Remotely Piloted Aircraft (RPA) used for commercial operations, but excludes model aircraft used for recreational purposes. It establishes a revised risk based framework for regulating RPA operations.  A key part of this amendment acknowledges the existence of a "low risk" class of RPA operations, which are determined as small RPA with a gross weight of 2 kilograms and below while they are being operated under the standard RPA operating conditions as defined and discussed in this NPRM.
For these RPA operations, CASA proposes that the requirements for a Remote Pilot (RP) Certificate or an Unmanned Aircraft System Operator's Certificate (UOC) will not apply.
RPA with a gross weight above 2 kilograms in all operating conditions, and all RPA operating outside of the standard RPA operating conditions, will require an operational approval.
This amendment also proposes a number of changes to:
update the current terminology used within CASR Part 101 to bring it in line with the latest terminology used by ICAO as found in Annex 2 to the Convention on International Civil Aviation – Rules of the Air.
clarify the current requirements for RP training and RP certification
remove redundant requirements and to simplify the process for approval.
How to respond
Please forward your response to CASA by 16 June 2014 by one of the following means:
Post (no stamp required in Australia)
Reply Paid 2005
Standards Documentation Coordinator
CASA's Standards Development and Quality Assurance Branch
Canberra ACT 2601, Australia
Email (use the response format in the NPRM) 

[email protected]
http://www.casa.gov.au/scripts/nc.dll?WCMS:STANDARD::pc=PC_102028