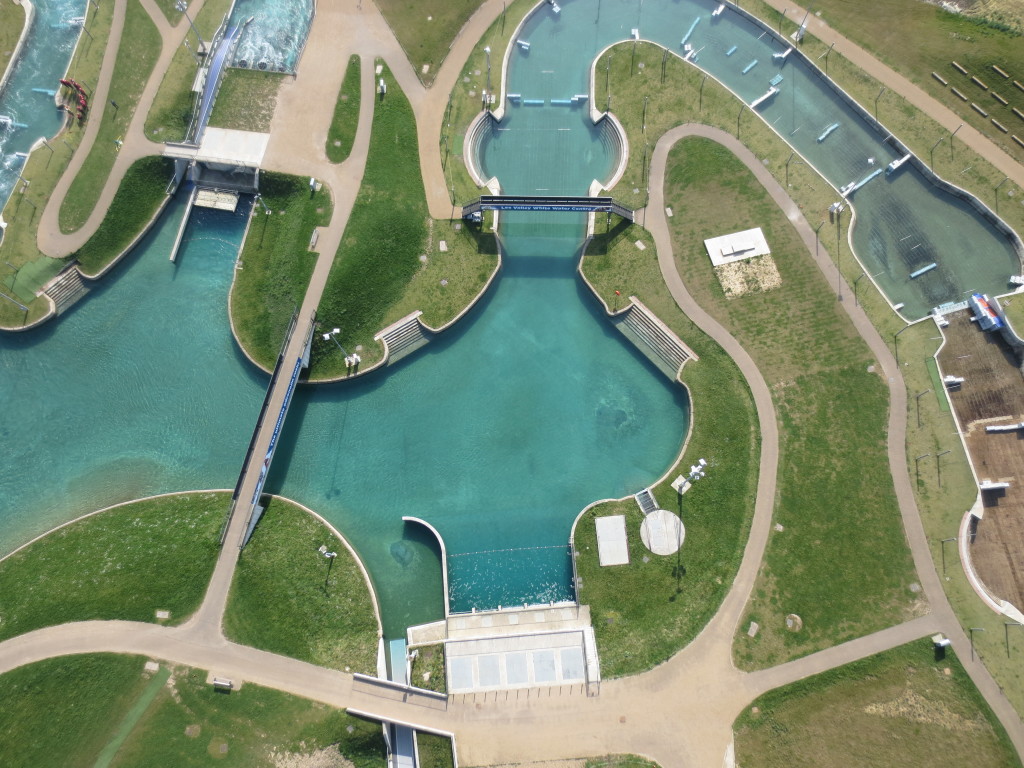 Stunning aerial images of the London 2012 Olympics white water sports venue have been captured by KaarbonTech. Lee Valley Park hosted the Olympic canoeing and kayaking competitions and was surveyed this spring by qualified KaarbonTech expert pilots using the SenseFly eBee.
The GeoInformation Group commissioned KaarbonTech to carry out the flight on behalf of the Lee Valley Regional Park Authority which manages the water sports site.
The eBee is a nimble and accurate craft and carries a high resolution camera (16Mp) which can capture a photo every 3-4 seconds and means that approximately 1sq km can be captured per flight. Individual flight times last up to a maximum of 45 minutes.
The images gathered during the flight will be used to inform and assist both asset management and boundary maintenance. The stunning aerial photographs are of a quality that lends them to use in marketing material.  Management and promotion of the venue are important because on-going use of the Lee Valley site is key to delivering the sustainable legacy that underpinned the London 2012 Games.
Managing Director of KaarbonTech, Mark Entwistle said:
"We were delighted to be selected to carry out this flight and are looking forward to working with other Olympic venues in the near future.
It is further evidence of the value UAV aerial imagery and surveying has to offer to the facilities management and marketing sectors.