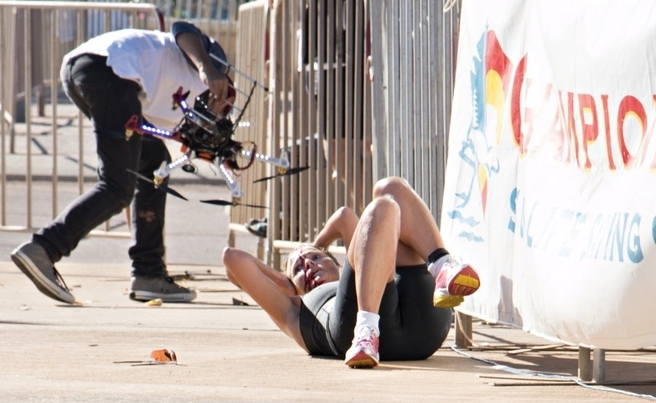 By Jason Om
Aviation authorities are struggling to keep up with a boom in remote controlled drones over Australia's cities.
The Civil Aviation Safety Authority (CASA) has issued warnings to more than 100 users for safety breaches and is now scrambling to roll out a public awareness campaign.
A number of safety scares including an incident involving an athlete and a drone in Western Australia have underscored demands from some within the industry for tougher regulations.
Raija Ogden was competing in a triathlon in Geraldton when she says she was hit by a drone.
She has backed demands for better controls.
"I agree that there should be better enforcement of regulations and more appropriate penalties for breaches," she said.
The rules appear to be poorly understood among amateurs in particular.
Remote controlled drones can be bought relatively cheaply from mainstream retailers or online but they do not come with any information about how to fly safely.
CASA now plans to ask retailers to hand out leaflets explaining the regulations.
Drones cannot be flown within 30 metres of cars, buildings or people; at night; or above 400 feet.
Full article http://www.abc.net.au/news/2014-04-15/casa-scrambling-to-roll-out-drone-public-awareness-campaign/5392922