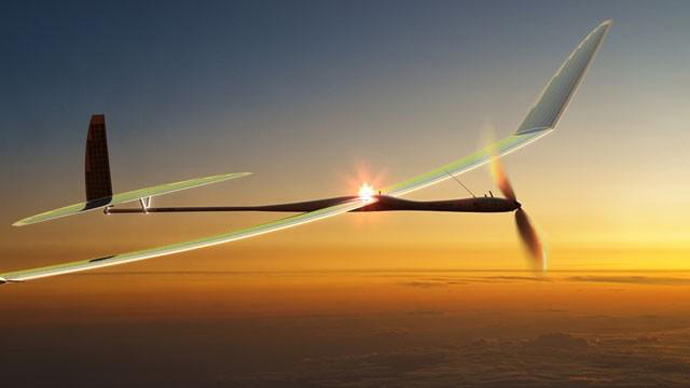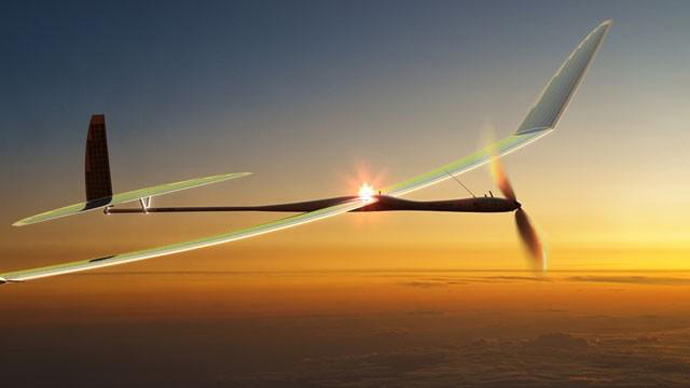 The battle to bring the Internet to remote parts of the world may be fought in the sky.
Facebook Inc.FB +4.36% is in advanced discussions to buy Titan Aerospace , a New Mexico-based maker of solar-powered drones, according to a source familiar with the discussions. Titan's drones, which are still in development, are expected to be able toremain in flight 12 miles high for up to five years, offering a potential solution for beaming broadband to areas that don't have it.
A Titan spokesman didn't respond to requests for comment. The news was reported earlier by TechCrunch and CNBC, which put a price tag of $60 million on the transaction.
A deal could further Facebook Chief Executive Mark Zuckerberg's ambition to connect more of the world. Last year, Mr. Zuckerberg and Facebook launched Internet.org, a partnership with tech companies including Qualcomm Inc.QCOM +0.80% and Samsung Electronics Co., that aims to deliver Internet access to two-thirds of the world's population that doesn't already have it.
Google Inc.GOOG +0.23% has its own plan to beam Internet from high up in the earth's atmosphere, using balloons that would float in the stratosphere. The balloons are part ofProject Loon, which is being developed by Google's skunk works lab, Google X. Google also has another initiative, Project Link, building fiber optic networks to help local Internet service providers deliver faster connection speeds. The first test of the Project was launched in Kampala, Uganda.
Meanwhile, Amazon.com Inc. has expressed its own interest in drones, for delivering packages instead of broadband. Announced in December, Amazon Prime Air would use small flying robots to deliver packages within 30 minutes.
Titan is developing two dragonfly-shaped drones, both of which use batteries charged by wing-mounted solar panels to remain aloft at night. The smaller model, called the Solara 50, has a wingspan of 164 feet, slightly larger than a Boeing 767.
On its website, Titan claims that its drones can help deliver Internet speeds of up to 1 gigabit per second using specialty communications equipment. That would be significantly faster than broadband speeds available in most developed countries.
The company says it expects "initial commercial operations" in 2015.
Use of high-altitude aircraft, whether balloons or drones, can work as a method to deliver Internet service, said Patrick Egan, a former flight officer for the U.S. Army Space and Missile Defense Command. He says tests performed by the military have demonstrated as much.
But there are big technical hurdles to overcome.
High-altitude balloons can navigate the atmosphere by riding different parts of the jet stream. But ground-based pilots have to vent gas to steer them, and that gas can't be recaptured, limiting the amount of movement, Mr. Egan said.
Drone aircraft, meanwhile, have to be very light to stay in the air for long periods, limiting their payloads. They must also avoid turbulence that can cause wear and tear.
Mr. Egan refers to the "Show-Me" state when speaking of Titan Aerospace's claim that its aircraft will be able to remain aloft for five years: "I'm from Missouri on that one," he said.
As the developing world goes online, Google and Facebook are battling to be the first point of contact. The search giant has its Android mobile operating system, which last year captured 79% world-wide market share of smartphones shipped, according to Strategy Analytics.
Facebook hopes to boost its user base in poorer countries with two projects, including a version of its service tuned for cheap, feature phones called "Facebook for Every Phone." Another product, Facebook Zero, was launched in 2010 and is a stripped down mobile website launched in concert with mobile operators who don't charge data fees when the service is used.
Facebook's recent announcement that it plans to buy WhatsApp for $19 billion also gives it a new weapon to attract users in the developing world. The WhatsApp messaging app is particularly popular in countries such as India where telecom carriers still routinely charge for standard text messages.
A deal for Titan would provide further evidence that drones aren't just for aerospace companies, says Jonathan Downey, chief executive of Airware, a private company that sells hardware and software that helps power drones. "It will be a huge variety of companies that are acquiring information from the air or using drones as communications relays," he said.
http://blogs.wsj.com/digits/2014/03/04/to-connect-the-world-its-drones-vs-balloons/