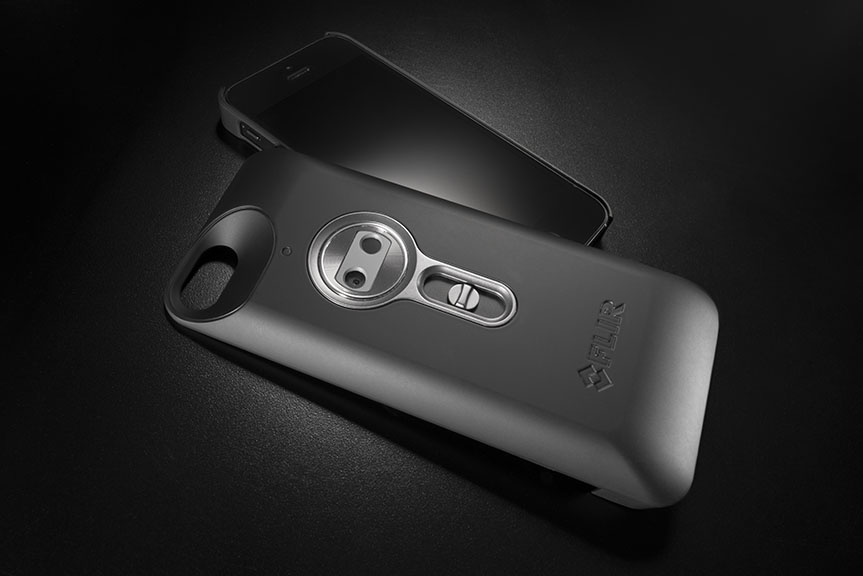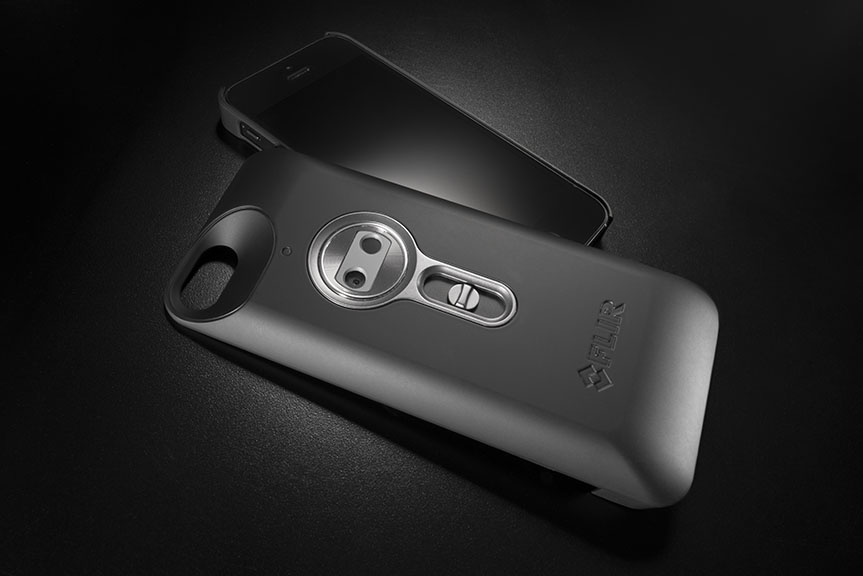 WILSONVILLE, OR – January 7, 2014 – FLIR Systems, Inc. (NASDAQ: FLIR), the world leaders in thermal imaging technology,
announces the launch of FLIR ONE™, the first personal thermal imaging device especially targeted at the consumer market.
Unveiled at CES 2014 (Booth#20422), FLIR ONE places powerful thermal imaging technology in the hands of consumers,
dramatically extending the limits of human vision and unlocking a full spectrum of practical applications.
As the first and only personal thermal imager for the consumer market under $350, FLIR ONE is compact, easy-to-use, compatible with the iPhone5 and 5s and fits on the phone like a protective case. Once mounted, the device displays a live thermal image of the world right on the phone's screen, giving users unprecedented ability to "see" in an array of conditions, including complete darkness.
Originally developed for military night vision, this gamechanging technology has revolutionized modern law enforcement,
search and rescue, security, and surveillance. Now, consumers can apply the power of FLIR ONE to home improvement, outdoor recreation, security, safety, and much more.
"For decades, we've seen the possibilities of thermal imaging redefine industries that require critical awareness and heightened perception," said Andy Teich, president and CEO of FLIR. "With FLIR ONE, we're excited to extend this technology to everyday users to help them with home improvement, wildlife observation, safety, security, and to discover new ways to use thermal imaging