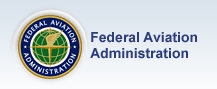 Not much new to see in this update of the FAA's UAS advice page, mention of the test sites and increased COA numbers.
Unmanned Aircraft Systems (UAS) come in a variety of shapes and sizes and serve diverse purposes. They may have a wingspan as large as a Boeing 737 or smaller than a radio-controlled model airplane. Regardless of size, the responsibility to fly safely applies equally to manned and unmanned aircraft operations.
Because they are inherently different from manned aircraft, introducing UAS into the nation's airspace is challenging for both the FAA and aviation community. UAS must be integrated into a National Airspace System (NAS) that is evolving from ground-based navigation aids to a GPS-based system in NextGen. Safe integration of UAS involves gaining a better understanding of operational issues, such as training requirements, operational specifications and technology considerations.
The FAA's Role: Safety
Safety is the FAA's top mission, and the agency maintains the world's safest aviation system. As a provider of air traffic control services, theFAA also must ensure the safety and efficiency of the nation's entire airspace.
The FAA first authorized use of unmanned aircraft in the NAS in 1990. Since then, the agency has authorized limited use of UAS for important missions in the public interest, such as firefighting, disaster relief, search and rescue, law enforcement, border patrol, military training and testing and evaluation. Today, UAS perform border and port surveillance by theDepartment of Homeland Security, help with scientific research and environmental monitoring by NASA and NOAA, support public safety by law enforcement agencies, help state universities conduct research, and support various other missions for public (government) entities.
Unmanned aircraft are flying now in the national airspace system under very controlled conditions. Operations potentially range from ground level to above 50,000 feet, depending on the specific type of aircraft. However, UAS operations are currently not authorized in Class B airspace, which exists over major urban areas and contains the highest density of manned aircraft in the National Airspace System.
There are currently two ways to get FAA approval to operate a UAS. The first is to obtain an experimental airworthiness certificate for private sector (civil) aircraft to do research and development, training and flight demonstrations. The second is to obtain a Certificate of Waiver or Authorization (COA) for public aircraft. Routine operation of UAS over densely-populated areas is prohibited.
Civil UAS
Obtaining an experimental airworthiness certificate for a particular UAS is currently the only way civil operators of unmanned aircraft are accessing the NAS. Experimental certificate regulations preclude carrying people or property for compensation or hire, but do allow operations for research and development, flight and sales demonstrations and crew training. TheFAA is working with civilian operators to collect technical and operational data that will help refine the UAS airworthiness certification process. The agency is currently developing a future path for safe integration of civil UAS into the NAS as part of NextGen implementation.
Public UAS
COAs are available to public entities that want to fly a UAS in civil airspace. Common uses today include law enforcement, firefighting, border patrol, disaster relief, search and rescue, military training, and other government operational missions.
Applicants make their request through an online process and the FAAevaluates the proposed operation to see if it can be conducted safely. The COA allows an operator to use a defined block of airspace and includes special provisions unique to the proposed operation. For instance, a COA may require flying only under Visual Flight Rules (VFR) and/or only during daylight hours. COAs usually are issued for a specific period–up to two years in many cases.
Most COAs require coordination with an appropriate air traffic control facility and may require a transponder on the UAS to operate in certain types of airspace.
Because UAS technology cannot currently comply with "see and avoid" rules that apply to all aircraft, a visual observer or an accompanying "chase plane" must maintain visual contact with the UAS and serve as its "eyes" when operating outside airspace restricted from other users.
COAs Issued:
2009 146
2010 298
2011 313
2012 257
2013 373 (as of October 31)
There were 545 COAs active as of December 4, 2013.
Streamlining the Process
The FAA has been working with its government partners to streamline COA procedures. In 2009, the FAA, NASA and the Departments of Defense and Homeland Security formed a UAS Executive Committee, or "ExCom" to address UAS integration issues. The ExCom established a working group that developed suggestions to expedite the COA process and increase transparency.
For new applications from public users, the FAA has an on-line process that ensures paperwork is complete and ready to be assessed. Today, the average time to issue an authorization for non-emergency operations is less than 60 days, and the renewal period is two years. The agency has expedited procedures in place to grant one-time COAs for time-sensitive emergency missions, such as disaster relief and humanitarian efforts.
Model Aircraft
Recreational use of airspace by model aircraft is covered by FAA Advisory Circular 91-57, which generally limits operations to below 400 feet above ground level and away from airports and air traffic. In 2007, theFAA clarified that AC 91-57 only applies to modelers, and specifically excludes individuals or companies flying model aircraft for business purposes. The FAA guidance is available at: http://www.faa.gov/documentLibrary/media/Advisory_Circular/91-57.pdf
Operation and Certification Standards
Integrating UAS into the nation's airspace presents both opportunities and challenges. However, everything the FAA does is focused on ensuring the safety of the nation's aviation system. New policies, procedures and approval processes will address the increasing desire by civilian operators to fly UAS in the NAS. Developing and implementing new UAS standards and guidance is a long-term effort.
The FAA chartered a UAS Aviation Rulemaking Committee in 2011 to develop inputs and recommendations on appropriate operational procedures, regulatory standards and policies before allowing routine UAS access to the nation's airspace.
The FAA has asked RTCA – organized in 1935 as the Radio Technical Commission for Aeronautics, a group that facilitates expert advice to the agency on technical issues – to work with industry to assist in the development of UAS standards. RTCA's technical group will address how UAS will handle communication, command and control and how they will "sense and avoid" other aircraft.
The FAA continues to work closely with its international aviation counterparts to harmonize standards, policies, procedures and regulatory requirements.
UAS Test Sites
After a rigorous 10-month selection process involving 25 proposals from 24 states, on December 30, 2013, the Federal Aviation Administrationchose six UAS research and test site operators across the country.
In selecting the six test site operators, the FAA considered geography, climate, location of ground infrastructure, research needs, airspace use, safety, aviation experience and risk. In totality, these six test applications achieve cross-country geographic and climatic diversity and help the FAAmeet its UAS research needs.
A brief description of the six test site operators and the research they will conduct into future UAS use are below:
University of Alaska. The University of Alaska proposal contained a diverse set of test site range locations in seven climatic zones as well as geographic diversity with test site range locations in Hawaii and Oregon. The research plan includes the development of a set of standards for unmanned aircraft categories, state monitoring and navigation. Alaskaalso plans to work on safety standards for UAS operations.
State of Nevada. Nevada's project objectives concentrate on UAS standards and operations as well as operator standards and certification requirements. The applicant's research will also include a concentrated look at how air traffic control procedures will evolve with the introduction of UAS into the civil environment and how these aircraft will be integrated with NextGen. Nevada's selection contributes to geographic and climatic diversity.
New York's Griffiss International Airport. Griffiss International plans to work on developing test and evaluation as well as verification and validation processes under FAA safety oversight. The applicant also plans to focus its research on sense and avoid capabilities for UAS and its sites will aid in researching the complexities of integrating UAS into the congested, northeast airspace.
North Dakota Department of Commerce. North Dakota plans to develop UAS airworthiness essential data and validate high reliability link technology. This applicant will also conduct human factors research.North Dakota's application was the only one to offer a test range in the Temperate (continental) climate zone and included a variety of different airspace which will benefit multiple users.
Texas A&M University – Corpus Christi. Texas A&M plans to develop system safety requirements for UAS vehicles and operations with a goal of protocols and procedures for airworthiness testing. The selection ofTexas A&M contributes to geographic and climatic diversity.
Virginia Polytechnic Institute and State University (Virginia Tech). Virginia Tech plans to conduct UAS failure mode testing and identify and evaluate operational and technical risks areas. This proposal includes test site range locations in both Virginia and New Jersey.
Across the six applicants, the FAA is confident that the agency's research goals of System Safety & Data Gathering, Aircraft Certification, Command & Control Link Issues, Control Station Layout & Certification, Ground & Airborne Sense & Avoid, and Environmental Impacts will be met.
Each test site operator will manage the test site in a way that will give access to parties interested in using the site. The FAA's role is to ensure each operator sets up a safe testing environment and to provide oversight that guarantees each site operates under strict safety standards.
Small Unmanned Aircraft
Small unmanned aircraft (sUAS) are likely to grow most quickly in civil and commercial operations because of their versatility and relatively low initial cost and operating expenses. The FAA is working on a proposed rule governing the use of a wide range of small civil unmanned aircraft systems.
The 2012 reauthorization bill also directed the FAA to "allow a government public safety agency to operate unmanned aircraft weighing 4.4 pounds or less" under certain restrictions. The bill specified these UAS must be flown within the line of sight of the operator, less than 400 feet above the ground, during daylight conditions, inside Class G (uncontrolled) airspace and more than five miles from any airport or other location with aviation activities.
Prior to the congressional action, the FAA and the Justice Departmenthad been working on an agreement to streamline the COA process for law enforcement – an agreement that also meets the mandate. Initially, law enforcement organizations will receive a COA for training and performance evaluation. When the organization has shown proficiency in flying its UAS, it will receive an operational COA. The agreement expands the allowable UAS weight up to 25 pounds.
A New Office for New Technology
In 2012, the FAA established the Unmanned Aircraft Systems Integration Office to provide a one-stop portal for civil and public use UAS in U.S. airspace.
This office is developing a comprehensive plan to integrate and establish operational and certification requirements for UAS. It will also oversee and coordinate UAS research and development.
Over more than 50 years, the FAA has a proven track record of introducing new technology and aircraft safely into the NAS. The agency will successfully meet the challenges posed by UAS technology in a thoughtful, careful manner that ensures safety and addresses privacy issues while promoting economic growth.
States, Cities and UAS
A number of states and municipalities have passed or are considering limitations on unmanned aircraft. The effect of such restrictions depends on the precise nature of the limitation.
By law, the FAA is charged with ensuring the safe and efficient use of U.S. airspace. This authority generally preempts any state or local government from enacting a statute or regulation concerning matters – such as airspace regulation–that are reserved exclusively to the U.S. Government. For example, a state law or regulation that prohibits or limits the operation of an aircraft, sets standards for airworthiness, or establishes pilot requirements generally would be preempted. But state and local governments do retain authority to limit the aeronautical activities of their own departments and institutions. Under most circumstances, it would be within state or local government power to restrict the use of certain aircraft, including a UAS, by the state or local police or by a state department or university.
For more information: http://www.faa.gov/about/initiatives/uas