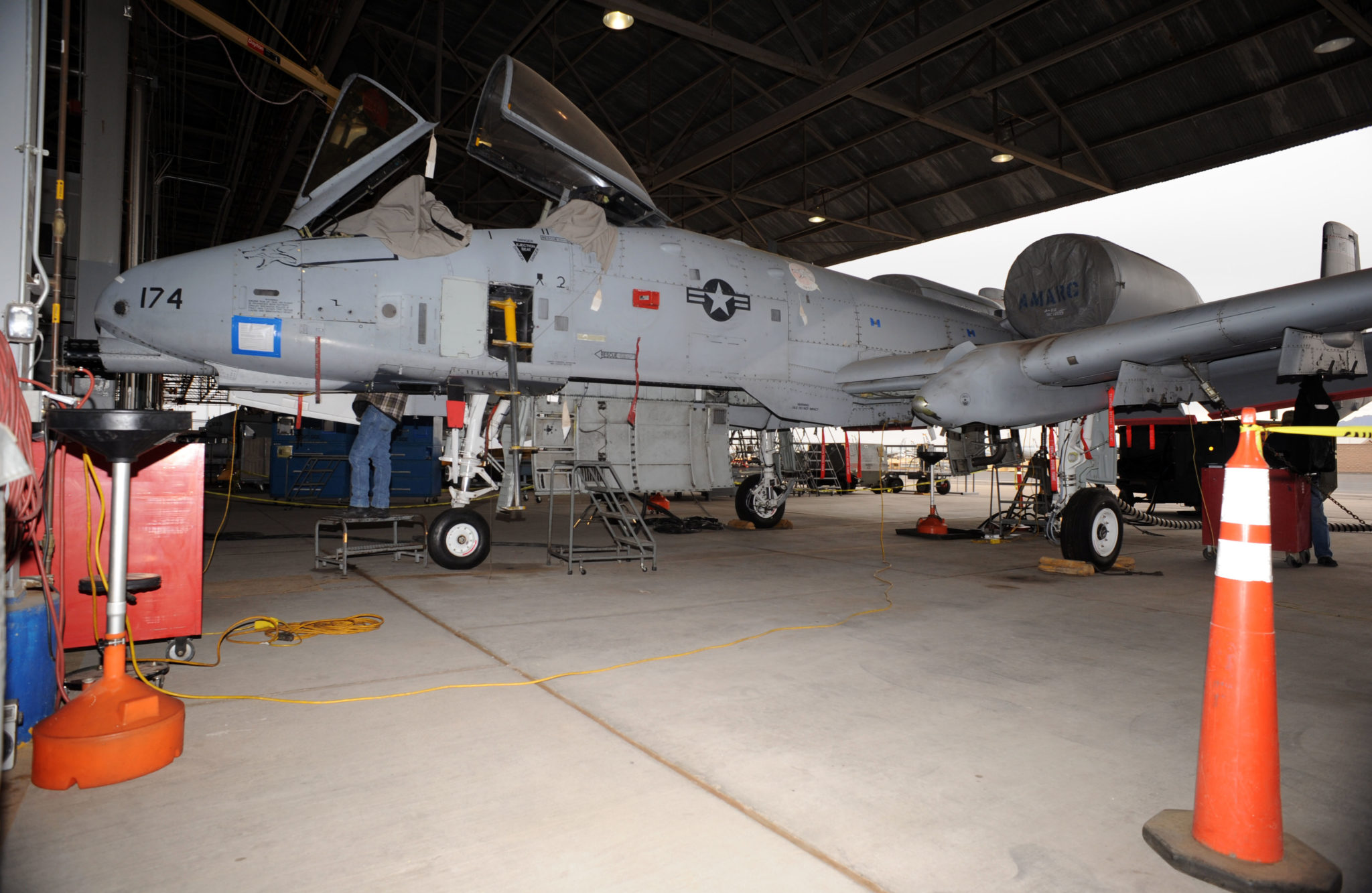 By Jeff Arnold Times Record
The 188th Fighter Wing is moving full steam ahead with a hiring plan as it changes to a new mission after learning earlier this year it was converting from an A-10 unit to a remotely piloted aircraft, targeting and intelligence unit.
Maj. Heath Allen, 188th executive officer, said all drill-status men and women are placed in new positions and those assigned to targeting are undergoing national security reviews and seeking training slots. Once the National Guard Bureau releases a manning document for the RPA section, expected in April, Allen said the same process will begin for those guard members.
The change in mission for the 188th is the No. 4 story in the Times Record Top 10.
Intelligence responsibilities will fall to the 123rd Intelligence Squadron, which is relocating from Little Rock Air Force Base to Fort Smith.
The first two A-10s departed the 188th in September, with the last aircraft scheduled to depart in June. The majority of the aircraft will be assigned to Moody Air Force Base in Valdosta, Ga.
Although the aircraft have changed since the 184th Tactical Reconnaissance Squadron was established at Ebbing Air national Guard Base in October 1953, manned flights were always part of the Arkansas Air National Guard in Fort Smith.
Now, a pilot and sensor operator in Fort Smith will operate MQ-9 RPAs that are launched across the globe, Col. Mark Anderson, 188th Wing commander, said at the Fort Smith Regional Chamber of Commerce First Friday Breakfast in September.
Anderson said while the 188th isn't scheduled to have MQ-9s stationed on site, it eventually will happen, with possibly four stationed at Ebbing in the future.
Because combat operations will be conducted remotely in Fort Smith, there will no longer be the deployments and returns that are regular community events.
A top secret mission at what will be a top secret facility also will make the 188th less visible, Anderson said.
Once the MQ-9 is in the air, Anderson said it is capable of performing almost the exact same missions as the A-10, intelligence, surveillance and reconnaissance; close-air support; strike control and reconnaissance; combat search and rescue; and air interdiction.
Anderson also described the conversion as a "long and difficult process" with the timeline still under discussion, although he said it could be fiscal 2018 or 2019 before all elements are fully operational.
The 188th will be the only organization in the world with RPA, intelligence and targeting at a combined facility and the only organization in the world with a targeting squadron focused on "space targeting," Anderson said.
Space targeting is "targeting ground stations (things on the earth) and data links (links between the earth and sky)," according to a slide shown during Anderson's presentation.
When the transition is complete, the 188th will convert to 24-hour combat operations.
– See more at: http://swtimes.com/news/2013-top-10/no-4-new-mission-rollout-track#sthash.aLSrKquk.dpuf