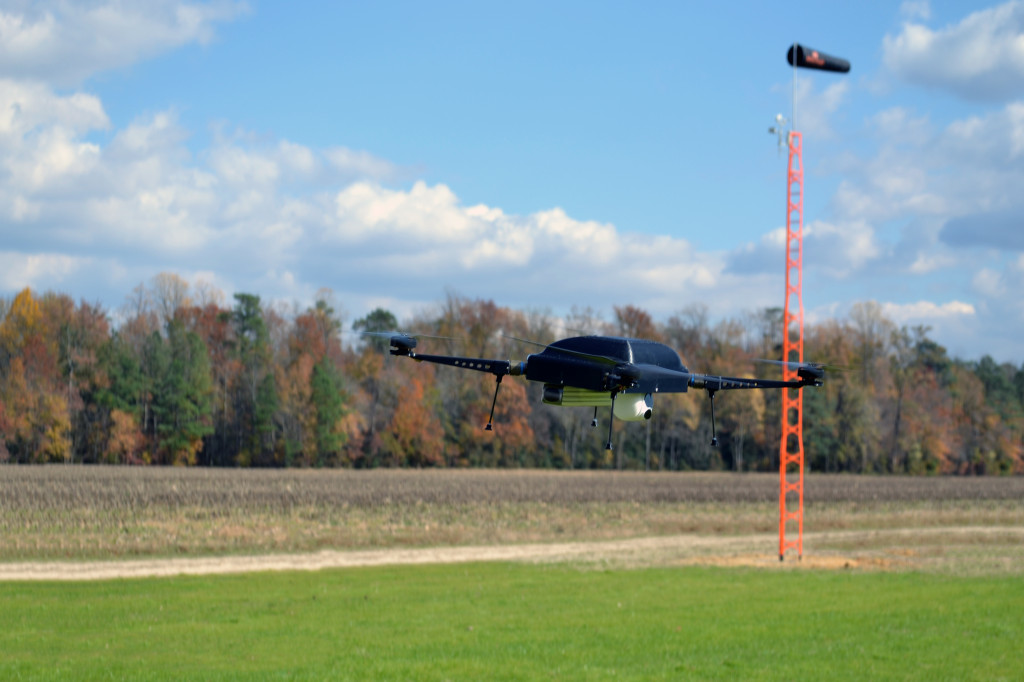 JESSUP, MD – November 18, 2013 – UAV Solutions, Inc. debuted its new Phoenix 30 Unmanned Aerial System (UAS) last week at Secured Cities 2013 which was held at the Baltimore Convention Center.
The Phoenix 30 is a Vertical Take-Off and Landing (VTOL) Quad Rotor UAS that weighs less than seven pounds. This lightweight UAS is easy to transport and quick to set up to provide users with instant situational awareness. The Phoenix 30 carries a fixed electro-optical / infrared (EO/IR) network/IP-based camera for easy video viewing from a PC, MAC or tablet.
In addition to the Phoenix UAS, UAV Solutions also displayed the Allerion 25 VTOL Quad platform, a larger 25-lb.UAS equipped with an electro-optical camera and thermal imager in one gimbal. A tethered variant of the Allerion has a range of 250 ft., 12-hour endurance and rapid set-up capability.
The Phoenix and Allerion platforms are designed for first responders, homeland security and military applications.
UAV Solutions, Inc. is a woman owned small business that manufactures, designs and delivers innovative unmanned systems. State-of-the-art facilities allow the company to rapidly design, assemble, integrate and test high quality production systems. Helping its public and private sector customers fulfill their most important missions is UAV Solutions' passion. More information is available at www.uavsolutions.com.