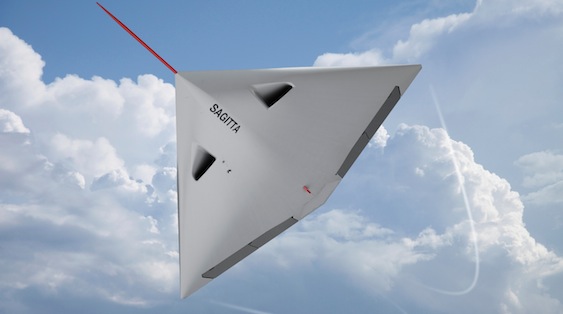 Cassidian of Germany's research project in an unmanned aerial system is ready for integration of components and production of a demonstrator.
The move forward in the Sagitta program follows development and testing of the core elements of the UAS, and Cassidian said integration of systems on a flight demonstrator should be completed in 2015.
"Sagitta is a perfect example of a successful cooperation between industry, research institutes and universities in the field of high-technology and future-oriented research," said Aimo Buelte, head of Research & Technology at Cassidian. "Our goal with Sagitta is to raise our knowledge of Unmanned Aerial Systems to the next level, because UAS are the future of aviation."
Cassidian said Sagitta consists of seven research areas of UAS development: preliminary aircraft design, aerodynamics, flight control systems, communications and data processing, vision-based flight control and air-to-air refueling, materials and structure, autonomous flight and mission control, and simulation and systems integration.
The Sagitta program demonstrator is a flying wing with a wingspan of 39 feet but will initially be built on a scale of 1:4, the company said.