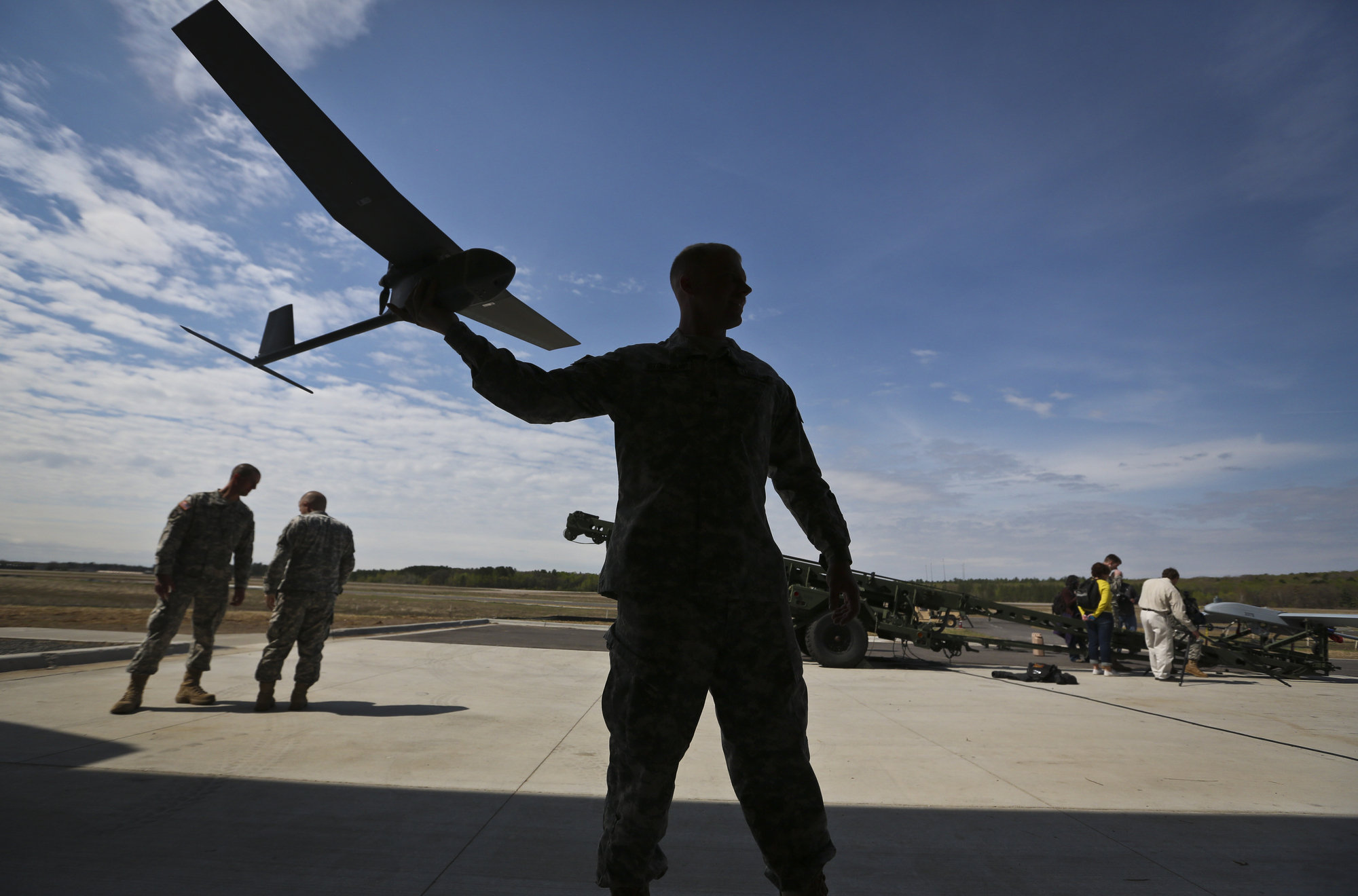 WASHINGTON, Aug. 14 (UPI) — Avionics company Rockwell Collins said its technology was used in the first-ever flight of an unmanned drone using modernized military signals for navigation.
Rockwell Collins said its GB-GRAM-M receiver card was used to navigate the RQ-11B Raven unmanned aerial vehicle at the Holloman Air Force Base in New Mexico.
The avionics company said the Raven used live M-code signals for navigation for the first time ever.
Rockwell Collins said the Raven was tested by the U.S. military in a "hostile" radio frequency environment. M-code was designed to improve anti-jamming and security of the military's GPS signals.
"This milestone is a major step forward in providing enhanced integrity, exclusivity and improved anti-jam capabilities to our military, and adds to our rich legacy of achieving GPS technology firsts at Rockwell Collins," said Mike Jones, general manager of navigation products, said in a statement Wednesday.
The company said the drone was able to navigate using the position and velocity provided by its receiver card processing the live M-signal code.