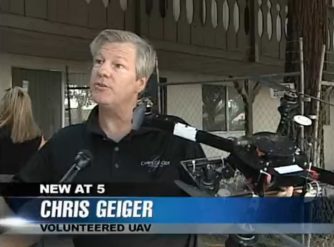 Reported by: Jack Highberger
Hovering above the Scottsmen Apartments the dangers become clear. Charred beams and collapsed rooftops provide a maze of obstacles that until now often went unseen.
"They didn't know the extent of the damage and they didn't know which walls were damaged on the interior," said Unmanned Aerial Vehicle owner Chris Geiger.
As a wedding photographer Chris Geiger is accustom to capturing life's most important moments. Now he is using one of his newest pieces of technology to help firefighters preserve it.
"They wanted this video image so that they could see the fire walls on either side of the damaged area to determine if those areas are safe," said Geiger.
http://www.cbs47.tv/news/local/story/Fire-Department-Aided-by-UAV/J66SNg4_ek66sdJcwgXIGQ.cspx