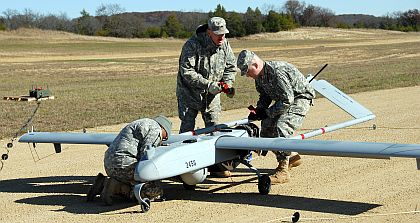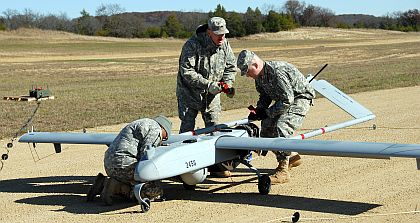 By EMILY WRIGHT
Indiana officials say the state's climate makes it a particularly strong candidate for a testing site. Unmanned aircraft systems, or drone technology is rapidly expanding but testing for security and safety must take place first.
The Unmanned Aircraft Systems Flight Test Center in New Mexico is currently the only Federal Aviation Administration-approved UAS, or drone, flight test center in the country.  This will soon change with the FAA planning to designate six unmanned aerial systems testing sites by the end of this year.
Indiana and Ohio are pioneering a partnership to create the Ohio/Indiana Unmanned Aerial Systems Center and Test Complex in Springfield, Ohio. The complex is the only site in the Midwest region being considered by the FAA.
Executive Director of the National Center for Complex Operations Matt Konkler says the two states' climates make them a viable competitor because they can test drones in harsh weather conditions.  And, he says, Indiana has another advantage.
"Indiana is extremely unique when it comes to the potential of a test site here and that is that all of the property that is below our restricted airspace the state owns, with the exception of 4,000 acres on the south side of Jefferson Proving Ground," he says.
Konkler explains that state owned property will allow for minimal, if any, residential disruptions during testing.  Still ACLU of Indiana officials have raised concerns that the state and federal government have not yet created adequate regulations to protect individual's privacy.
http://indianapublicmedia.org/news/indiana-strong-drone-testing-site-candidate-52393/