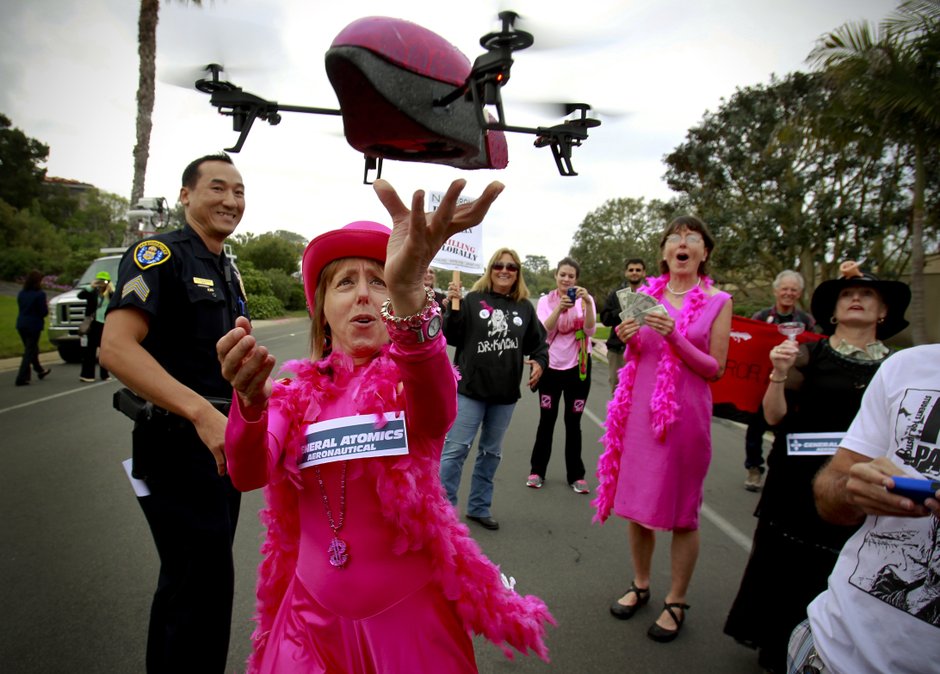 By Adam Piore
My contact was a gruff, swarthy man, wearing a couple days' stubble, an immaculate black shirt, and a scowl. He looked me up and down sourly, then exhaled as if weary. He'd done this before. Too many times, perhaps.
His name was Mario. And yes, he could sell me a surveillance drone—if I could meet his price. Could he interest me in a remote-control spy tank with a night-vision camera while I was at it?
Mario led me across the room and nodded wordlessly at a compact machine with four propellers. The quadrocopter's body was about the size of half a Costco papaya. Four thin rotor arms jutted out at diagonal angles, each attached to a pair of sculpted black blades. With one forward-facing camera and one that looked down, I could collect video footage and stills from up to 80 feet in the sky and 160 feet straight on.
Mario pressed a button on the controller in his hand. The blades whirred, and the drone lifted off. He held up a screen. The images were crystal clear.
As a journalist, I'd worked in Cambodia and trailed the U.S. military through Iraq's Anbar Province. But to purchase my surveillance drone, all I had to do was trundle down to a Brookstone in the Palisades Center mall in New York. It was located between a sunglasses shop and Victoria's Secret.
I handed Mario a credit card. For $299, he handed me a Parrot AR.Drone, a piece of military-style hardware that would stream footage to my iPhone. I told him I planned to videotape my neighbors.
"The only law I know of," Mario advised, "is trespassing. My first day working here, I got a call from a police department in New Jersey. Some guy was flying a plane over a neighbor's house."
http://www.popsci.com/technology/article/2013-06/flight-fringe
This chap seems to begging for the FAA to take action against him and Popsci for commissioning this piece (Ed)