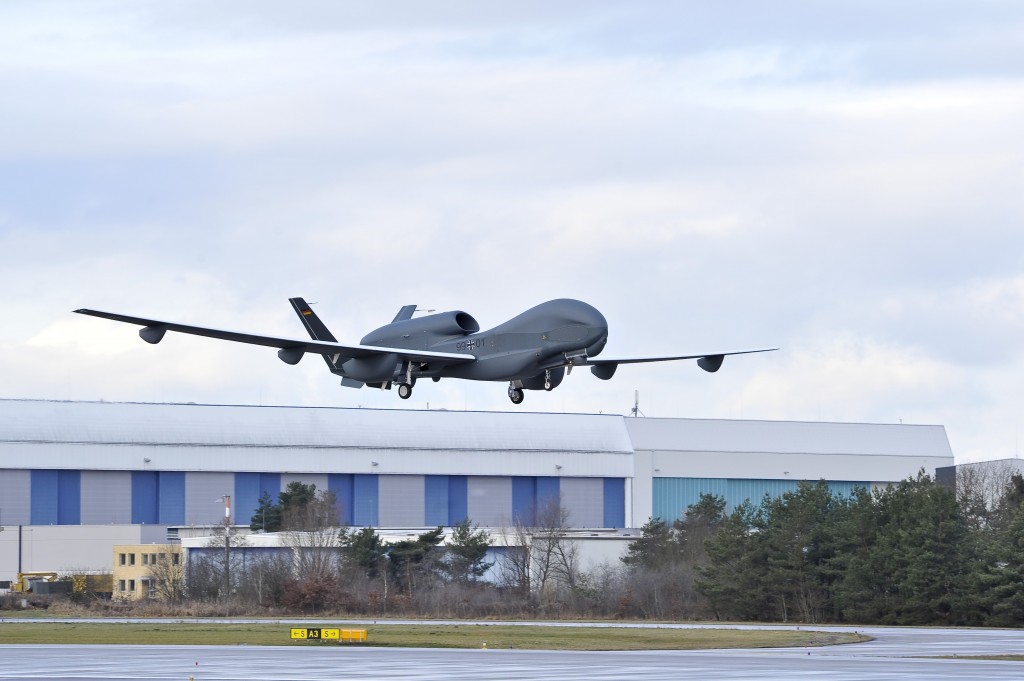 Agence France Press is reporting that Germany has cancelled a planned 'Euro Hawk' UAV programme because it believes European authorities will not certify them to fly in civilian airspace.
More from AFP:
Germany had "no hope" of seeing the unmanned aircraft, part of a programme that would have cost more than one billion euros ($1.3 billion), approved for use, said the source speaking on condition of anonymity. The European Aviation Safety Agency has said it would only certify the drones to fly over unpopulated areas because of a lack of an anti-collision system to protect airliners, according to German press reports.
"The equipment is not ready for approval without immense expenditure," the source added.