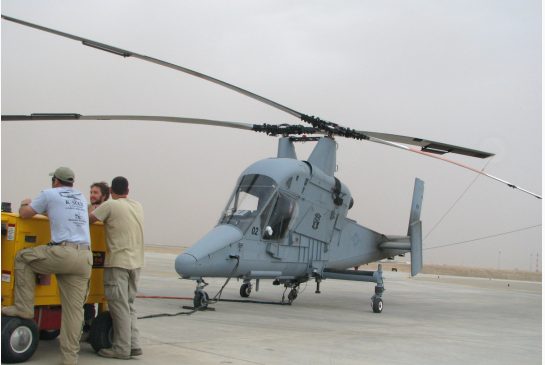 By: Jay Price
CAMP BASTION, AFGHANISTAN—The small group of U.S. marines at a remote base in northern Helmand province was running low on ammunition after days of fierce fighting.
The road in to the base near the village of Shurakay was too dangerous for a resupply convoy, and there were so many Taliban fighters that a helicopter crew trying to fly in would have been at serious risk.
Still, the marines soon heard the soft thwack of rotor blades. As they looked up that January day, a glimpse of aviation's future flew into view.