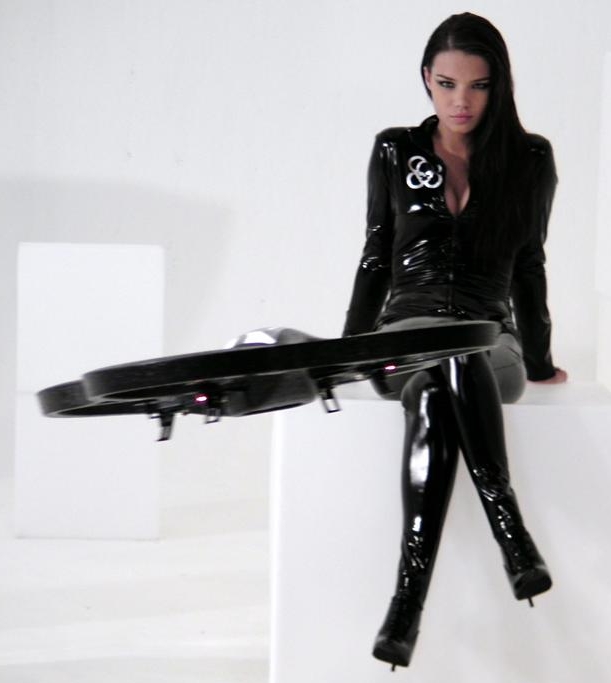 French manufacturers of the worlds most popular UA have plainly run into problems.
They issued a statement yesterday:-
AR.Freeflight 2.2 was removed from iTunes last month due to the need for patents' clarification on accelerometer and absolute control. In the meantime, we have enriched AR.Race2  App (version 2.2) with a free piloting mode in order for our customers using iOS devices to continue enjoying flying the AR.Drone. We'll keep you updated. Sincerely, Parrot Team
Its not noted if the patent issue affects the Android version of its software which was behind its iOS version anyway. Back in 2010 I thought that Apples TOS 4.2  changes might push the platform towards Android.
Tablet control and flight following for several Open Source autopilots is now a reality. Openpilot, Tau Labs  and Ardupilot all have working examples. Last week I started flying with free app, Andropilot created by Kevin Hester of Geeksville Industries.
The simplicity of set up was quite amazing. The app saw my 3DR radios immediately, never has getting telemetry to work been so straightforward. Increased situational awareness always welcome. A voice tells me what mode I have selected on my standard RC controller and a HUD and moving map let me see what's happening.
My sons fly our AR.Drone very well tilting the tablet, but my head is firmly stuck in the dark ages and prefers the position feedback that sticks bring to thumbs. But that's just me, if you have known no other way then it will not be an issue.  In a couple of years time I don't believe anyone will be left flying UAS with conventional RC gear when the smartphone in their pocket will be able to cope.