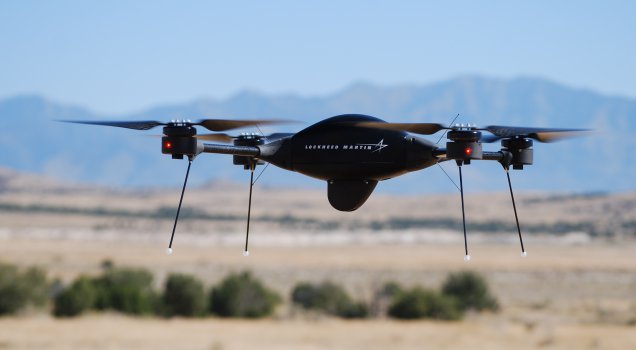 Over the past year, Lockheed Martin acquired CDL Systems, Chandler/May and Procerus Technologies to enhance its unmanned aircraft systems (UAS) capability.
The Army selected Lockheed Martin as one of five companies to compete for future Small Unmanned Aircraft Systems (sUAS) and parts under a 5-year, indefinite delivery, indefinite quantity contract worth up to $248 million.
According to a Jan. 22 Inside Defense article, Lt. Col. Nickolas Kioutas, the Army's Small Unmanned Aircraft Systems product manager, explained that the companies can respond to individual delivery order requests on a quarterly schedule. The Army will award firm-fixed-price contracts for those quarterly delivery orders based on best value.
"A genuine commitment to open systems and adherence to open architecture standards serves as the heart of our SUAS business strategy," said Mark Swymeler, Lockheed Martin's Electronic Product Line Vice-President. "We stand ready to provide the Army with affordable SUAS solutions that not only improve situational awareness, but also reduce soldier operating and maintenance burdens at lower procurement and sustainment costs."
For the quarterly requests, Lockheed Martin will use its Desert Hawk sUAS as its primary platform, altering it as needed to meet the Army's various requirements. For example, the Desert Hawk Extended Endurance Range (EER) could be offered to meet the Army's needs for medium or long-range surveillance.
The acquisitions of CDL Systems, Chandler/May and Procerus will increase Lockheed Martin's capabilities in all areas of UAS—platforms, autonomous technologies, ground control systems and software – and expand its unmanned systems portfolio.
Procerus provides expertise in navigation, pointing, tracking and landing accuracy with products such as the Kestrel autopilot, which enabled the combat proven Desert Hawk III to conduct a stable flight profile during a recent demonstration in 50 MPH winds and blizzard conditions.   The Procerus Perceptor payload is currently being flown on Desert Hawk III and due to its open architecture and advanced capabilities will soon be integrated on other Lockheed Martin UAS platforms.
Chandler/May designs small, tactical unmanned aircraft, while CDL Systems offers open, standards-based and commercial, off-the-shelf software products that are integrated into numerous unmanned aircraft platforms.