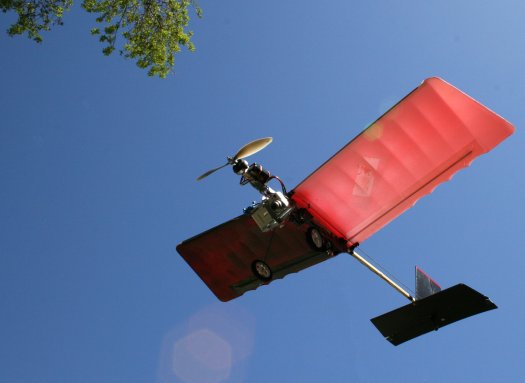 On a hazy day last January, an unmanned aircraft enthusiast piloted his camera-equipped drone in the vicinity of a Dallas meatpacking plant, cruising around 400 feet in the air. To test his equipment, he took some photos of the Trinity River with a point-and-shoot camera mounted to his $75 foam airframe. When he retrieved the remote-controlled aircraft, he noticed something odd in the photos: A crimson stream, which appeared to be blood, leaking into a river tributary.
The pilot, whose name has not been released, notified Texas environmental authorities, who launched an investigation. On Dec. 26, a grand jury handed down several indictments against the owners of the Columbia Packing Company for dumping pig blood into a creek.
They now face hefty fines and even prison time stemming from the water pollution, and the plant has since been shuttered. Neighbors had complained about noxious fumes and other issues for a while, according to the local news. But investigators didn't get involved until this drone pilot took his pictures.
http://www.popsci.com/technology/article/2013-02/privacy-and-drones
(Eds note, it was sUAS News that broke that story, it went around the world. If you have an environmental issue that you have discovered and would like to highlight then please let us know)