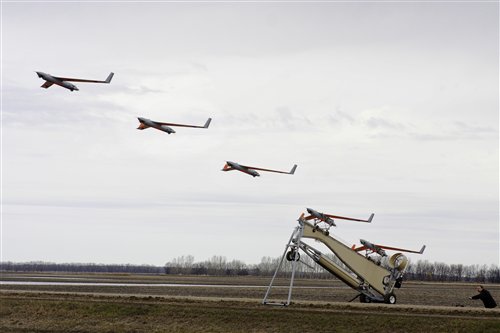 TEHRAN (FNA)- A member of the Iranian parliament's Defense Commission mocked the US Navy announcement that it has not lost any drone in Persian Gulf, and stated that Iranian Armed forces will display the captured drone if they find it necessary.
"The Iranian Armed Forces will show the US spy drone to the world if they find it necessary," Head of the parliament's Defense Committee Mohammad Kosari told FNA on Saturday, adding that the captured drone is intact and has sustained no damage.
Commander of the Islamic Revolution Guards Corps (IRGC) Navy Rear Admiral Ali Fadavi announced that his forces captured a US ScanEagle Unmanned Aerial Vehicle (UAV) over the Persian Gulf after the drone violated the country's airspace.
Following Iran's announcement about the capture of the spy aircraft, the US Navy said it had not lost any drones. Later Iran urged the United States to accurately recount its drones, saying that it would release more information on the aircraft if it became necessary.
Kosari further said that the US forces are denying the report to "protect their reputation".
"No doubt, the US troops in the Persian Gulf are lying to their commanders in a bid to protect their reputation," Kosari stated.
The UAV which had conducted several reconnaissance flights over the Persian Gulf general zone in the past few days was caught and brought under control by air defense units and control systems of the IRGC Navy.
Various Iranian media have released some footages of the captured drone.
ScanEagle is a small, low-cost, long-endurance unmanned aerial vehicle built by Insitu, a subsidiary of Boeing.
As standard payload ScanEagle carries either an inertially stabilized electro-optical or an infrared camera. The gimbaled camera allows the operator to easily track both stationary and moving targets, providing real-time intelligence.
Capable of flying above 16,000 feet, the UAV has also demonstrated the ability to provide persistent low-altitude reconnaissance.
The development came exactly a year after Iran announced on December 4, 2011 that its defense forces had downed a US RQ-170 drone through a sophisticated cyber attack.