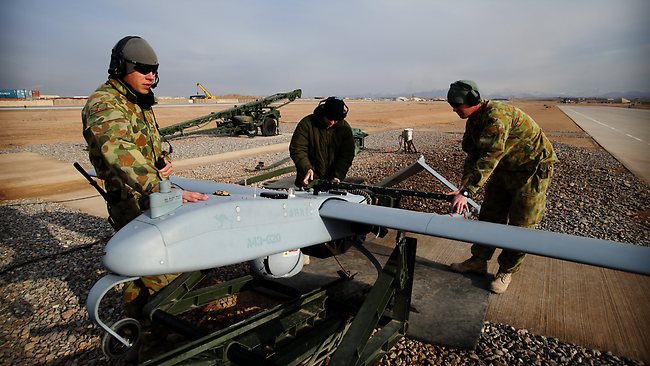 STEVEN SCOTT
The Courier-Mail
This small grey aircraft may look like a toy but it is saving lives in Afghanistan.
It is limiting the need for Australians to head out of their fortified base and carrying out reconnaissance missions for those who do.
It has also helped end the need for Diggers to patrol Uruzgan province with the Afghan soldiers they have been training because it can relay real-time advice about the situation on the ground.
The unmanned aerial vehicles (UAV) are used to provide information back up to Australian special forces and to conduct surveillance missions in the mountainous wilds of Uruzgan province.
But Major Scott Lehmann said the Shadow aircraft have taken on an enhanced role since ordinary soldiers recently ceased conducting joint patrols with the Afghan National Army (ANA).
Read more: http://www.news.com.au/technology/sci-tech/diggers-in-afghanistan-get-help-from-shadow-uav-the-eye-in-sky/story-fn5fsgyc-1226543324042#ixzz2G63h3zJA