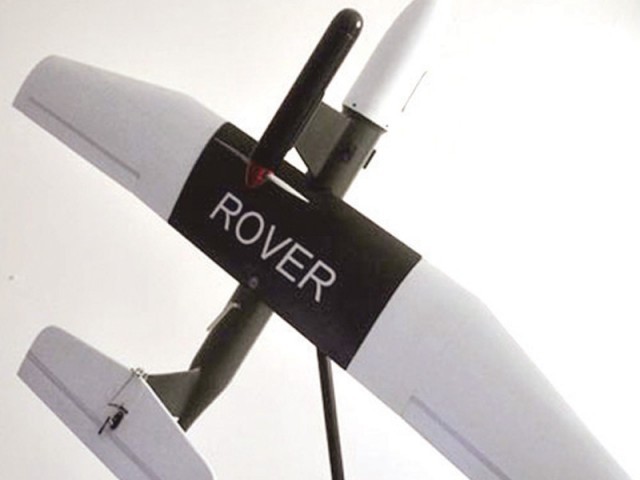 By Adil Jawad
KARACHI: At this year's International Defence Exhibition and Seminar (IDEAS) held in Karachi from November 7 to 11, both Pakistan and China displayed indigenously developed unmanned aerial vehicles (UAV) which attracted the attention of foreign delegates and journalists.
Pakistan's Advance Engineering and Research Organisation (AERO) – part of the state-owned Global Industrial and Defence Solutions (GIDS) conglomerate – showcased its Shahpar UAV at the exhibition.
The autonomous canard-pushing UAV boasts an endurance of seven hours and can relay data in real time out to a range of 250km.
The drone can carry up to 50kg in payload, which can be configured for reconnaissance and day/night surveillance missions
China's Aerospace Long-March International Trade Company (ALIT) also unveiled its CH-4 unmanned combat air vehicle (UCAV) series.
The UCAV, being offered for export, also boasts a maximum operational range of 250km while being guided from a ground control station.
Defence analysts suggest that this range could be infinitely extended if it is guided via satellite.
According to ALIT's assistant president Yang Yunli, the UCAV, which features a wingspan of around 18 feet and a maximum payload capacity of three tones, can fly continuously for 30 hours.
He said it comes equipped with a forward looking infra-red (FLIR) sensor, enabling it to navigate at night.
Yunli added that while initial versions can carry up to four missiles, later versions will have the ability to carry a bigger offensive payload.
When asked how the CH-4 would compare to the American Predator UCAV, he claimed the two are equally capable.
http://tribune.com.pk/story/464384/ideas-2012-pakistan-china-showcase-uavs/