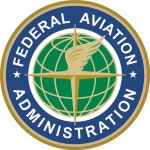 By ANDREA L. CHAFFIN Staff Writer
Due to concerns over privacy, the Federal Aviation Administration has delayed selecting the six U.S. cities which will serve as locations to test unmanned aerial vehicles (UAVs), a site designation the Wilmington Air Park has been actively seeking.
In a letter received last week by the members of the Unmanned Systems Congressional Caucus, acting FAA Administrator Michael P. Huerta singled out the need to first address privacy concerns that come with increasing the use of drones in the nation's airspace, according to the Dayton Daily News.
The FAA was to have designated the six sites in December, after having already failed to request site proposal bids by a July deadline, much to the disappointment of some political leaders.
Since, the Washington, D.C.-based Electronic Privacy Information Center has actively petitioned the FAA on drone surveillance concerns, according to the newspaper.
Thomas Crosson, communications director for U.S. Rep. Mike Turner (R-Centerville), who serves as chairman of the House Armed Services Strategic Forces Subcommittee and as a member of the Tactical Air and Land Forces Subcommittee, remained confident area sites were not in jeopardy.
The air park is one of two Ohio sites seeking the designation, with the other being in Springfield. Their proximity to Wright-Patterson Air Force Base is also seen as a plus. It is rumored there are 30 sites nationwide with interest.
"We're in a strong position and we have a strong network of partnerships across the region making a case for one of these sites," he said. "We continue to have conversations with the FAA and other agencies to ensure that we have a strong bid for one of these sites and are doing all we can to sing praises of the Wilmington Air Park and Southwest Ohio region."
http://wnewsj.com/main.asp?SectionID=49&SubSectionID=156&ArticleID=202984