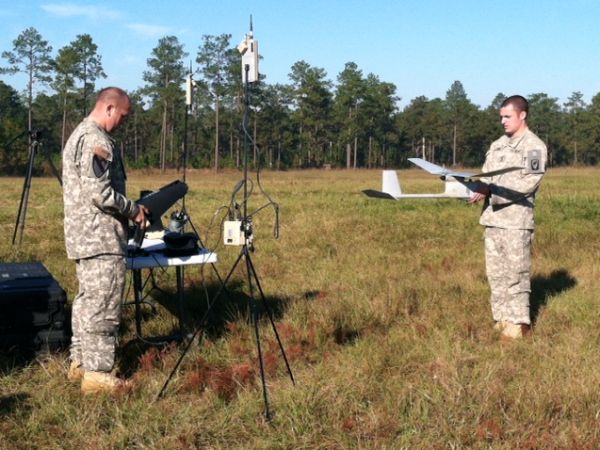 CAMP SHELBY, MS (WDAM) –
Camp Shelby administrators and training officers are giving the public a look at some of the newest high-tech training taking place at the post.
Friday, local news organizations were invited to a media day to view operations at the post's new Unmanned Aircraft Regional Flight Center.
Since last spring, dozens of National Guard and active-duty soldiers have learned how to utilize several types of unmanned aircraft systems for reconnaissance, surveillence and battlefield damage assesments.
Those systems include the RQ-11 Raven, the RQ-20 Puma and the RQ-7 Shadow.
WLOX.com – The News for South Mississippi