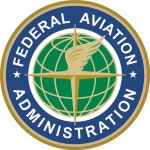 If a State was keen enough to get selected would they help out the FAA with their cash flow issues…. As ever check the FAA Miss-O-Matic to see just how far behind this process is already (ed) 
By: Jacob Goodwin
At an IACP presentation about law enforcement's use of small unmanned aerial systems (sUAS), Randy Willis, the air traffic control specialist who is spearheading the FAA's oversight of the expanded use of these aircraft, laid out an approximate timetable for the establishment of six sUAS test sites across the country. Willis was not a presenter at the session, but his key role at the FAA made him the most-listed-to member of the audience, when he rose to provide a brief status report.
Since the requirement for six test sites was laid out in legislation passed earlier this year, the FAA sought the public's written reaction in March (and received more than 200 formal comments) and explained the test site project during two public Webinars in April (which attracted more than 800 people), said Willis.
He noted that FAA personnel are currently developing "selection criteria," which the agency will use to evaluate the many applications they expect to receive from cities, states and geographic regions across the country. He cited Ohio, Oklahoma, Florida and New Mexico as among a growing list of interested states. Audience members agreed that the selection of specific locations as new test sites for unmanned aerial systems could attract jobs and commercial investments, and serve as an economic shot-in-the-arm for those areas.
Willis indicated that the FAA still needs to determine if it will allow 60 or 90 days for applicants to submit proposals once an official solicitation is issued. Not wishing to be too specific, he said the first new test site for small unmanned aerial systems "should be operational within a year."
That was the "good news" for the assembled audience of police officials and UAS vendors. The "bad news" was the fact that appropriated dollars will be hard to find in Washington at a time of looming federal deficits. Willis told the group that this project has money authorized for it by Congress, but not yet appropriated. "We have zero money connected with it," said Willis. It is not yet clear whether money shortages will affect the timetable by which test sites are chosen and sUAS are integrated into the National Air Space.
Government Security News will publish a separate report about the full sUAS presentation, which was delivered on Sept. 30 by Police Chief Theron Bowman of the Arlington, TX, Police Department, and Suzan Cogswell, an operations analyst deeply involved with sUAS for the same department, in a separate article.
http://www.gsnmagazine.com/node/27493?c=law_enforcement_first_responders