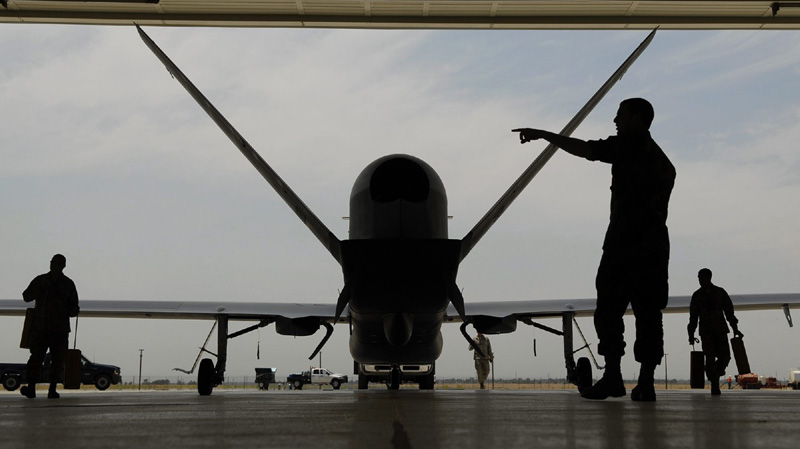 The Air Force launched it's first Global Hawk unmanned aircraft from the Grand Forks airbase this week.
The Global Hawk has a wingspan similar to a 727 and flies at high altitude and can stay aloft for as long as 30 hours. The Global Hawk was deployed to Grand Forks earlier this year.
The first takeoff in domestic airspace is a step toward developing a training program in North Dakota according to 69th Reconnaissance Group commander Col. J. Scott Winstead.
"Our pilots are already flying daily Afghanistan missions remotely from GFAFB and are well trained for local flying, but we need to work on developing and exercising local process and procedure for the local area so the local flying community gets used to our operation," said Winstead.
The FAA recently established restricted airspace in North Dakota for unmanned aircraft training.
Most of the Global Hawk aircraft stationed at Grand Forks will be deployed overseas but flown by crews at the Grand Forks airbase.