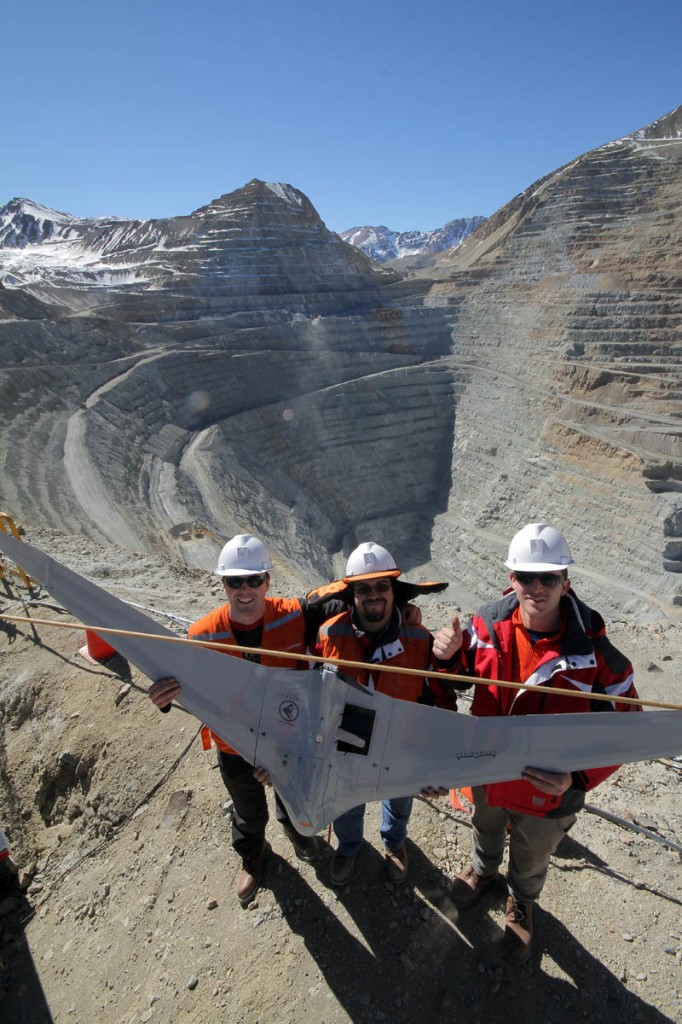 C-ASTRAL Ltd.(www.c-astral.com), the Slovenian UAS manufacturer has flown an 80 minute mapping mission at 4150m ASL in support of the mining operations in one of the world's highest mines, the Los Pelambres complex in the Chillean Andes. A precise DTM of the current mining area was created during the mission. This record flight caps a 10 day series of operations at high altitudes for theC-ASTRAL BRAMOR system around Chile, including a linear mission that mapped the whole transportation system for the ore to the port of Los Vilos in two flights, for a total distance of more than 140km.
C-ASTRAL is also present at the AUVSI 2012 exhibition in Las Vegas, Nevada, where they are presenting the new BRAMOR gEO aircraft together with MosaicMill and Rikola from Finland. The BRAMOR gHY is carrying the newly developed hyperspectral sensor system in addition to the C-ASTRAL standard 25MP imager. The hyperspectral imager was developed by the Finnish VTT Technical Research Centre and is marketed by Rikola Ltd. The "hyperspectral" BRAMOR will become available on the market in Q1, 2013.
At AUVSI, C-ASTRAL also announced the sales of further 10 C-ASTRAL BRAMOR gEO systems to customers in South America, Malaysia, Finland and Australia and the start of US operations and university support sales in 2013.