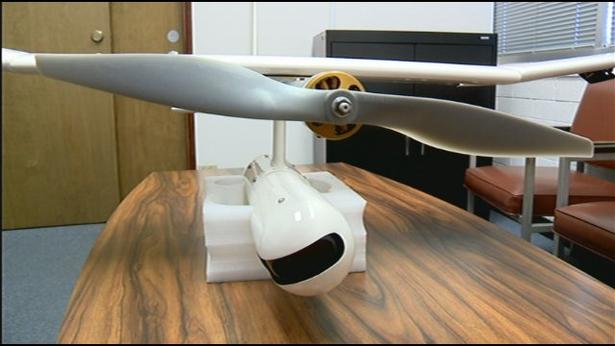 The state Department of Transportation's Harbors Division has been unable to use an unmanned drone aircraft purchased with $75,000 in federal grant money to provide security at Honolulu Harbor because it falls within restricted airspace near Honolulu International Airport.
"I'm not trying to make any excuses for the Department of Transportation.  We're not making any excuses.  We made a mistake," said Dan Meisenzahl, spokesman for the state Department of Transportation.
In 2006, the state DOT was awarded a $1.4 million harbor security grant from the federal government to install high-tech security measures at Honolulu Harbor where more than 90 percent of the state's merchandise arrives every year.
Roughly $75,000 of that money went to purchase an unmanned aerial vehicle, known as a UAV or drone, which arrived in Honolulu last June, Meisenzahl said.
http://metrooahu.hawaiinewsnow.com/news/news/90218-exclusive-state-dot-admits-mistake-unusable-drone-aircraft
Not the only UAS plans for Hawaii
https://www.suasnews.com/2011/01/3607/now-drones-for-hawaii-coastline/