This is fantastic, UAS are going mainstream! I don't think I saw this one coming.
Matthew Postgate from BBC R&D had the following to say
"This is an experiment that BBC R&D have been working on over the last few months, to equip an "unmanned aerial vehicle" (or UAV for short), built by University of Southampton, with BBC broadcast cameras. BBC R&D has developed new kit to enable us to film from the air, with improved shot stability and accuracy. We have also built the capability to stream HD footage directly from the aircraft to a BBC computer in real time.
At BBC R&D, we are always looking at ways to evolve technology, and want learn more about how this type of aerial filming might be used in broadcasting. As with all footage the BBC captures, we have clear guidelines in place governing what we can show on screen. What is exciting here is the possibility of bringing new angles to audiences".
http://www.bbc.co.uk/cbbc/articles/plane-design-competition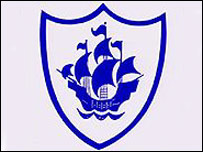 Blue Peter is running a new competition and we want YOU to get involved.
We need your help to come up with the name for an exciting new gadget that has been designed by the boffins at the  BBC and the University of Southampton!
The gadget is a remote control plane with a camera attached, which will be used to film large events from the sky. It may even be used to film parts of the Olympic Torch Relay this summer.
We also want you to come up with a colourful and creative design for the plane's bodywork.
The winning name and design will be added to the plane before it takes off on its journeys around the UK!
All entries will be judged on their originality, how eye-catching the design is and the suitability of the name for the plane's purpose.
To take part, print out the design template and follow the instructions on it.
Entrants must be aged between 6 and 12 on 8 May 2012, and submissions must be received by Blue Peter by no later than 9am on 8 May.
Remember to get permission from a parent or guardian before entering the competition, and read the full terms and conditions to make sure you understand the rules.
—–
I never thought I would get an excuse to use this famous (if you grew up in 70's UK) clip on sUAS News