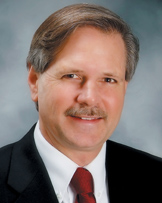 North Dakota Republican Sen. John Hoeven will hold  round-table discussions early next week with local, state and federal officials here in North Dakota. On the agenda for the 17th, Grand Forks Air Force Base.
Grand Forks Base Realignment Impact Committee (BRIC)/Unmanned Aerial Vehicle (UAV) Transition Roundtable

1 p.m., Jan. 17 | The Chamber, 202 3rd Street North, Grand Forks
>> Agenda: Briefing and strategy session to advance the current and possible future missions of the Grand Forks Air Force Base, and discussion of collaborative efforts through BRIC and other entities to support these missions.
Participants: Berg; Grand Forks Mayor Michael Brown; Wing Commander Col. Don Shaffer, Grand Forks Air Force Base; John Marshall; Director of the UND Unmanned Aerial Systems Center of Excellence Al Palmer; City Administrator Rick Duquette; County Commission John Schmisek; BRIC member Bill Lee; Center for Innovation Director Bruce Gjovig; Grand Forks Chamber of Commerce President Barry Wilfahrt; BRIC Coordinator Sheila Bruhn; John Priddy, Customs and Border Protection; Sen. Kent Conrad's Office, Shelly Klein.
This one caught my eye as in the rest of the world, BRIC means Brazil Russia India China, shortly South Africa as well.