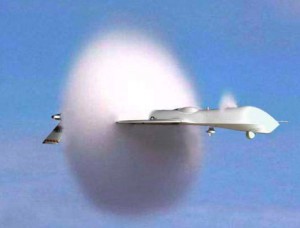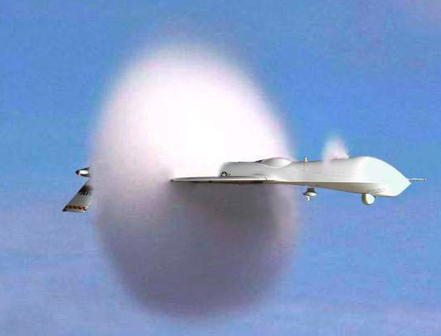 An unidentified flying object assumed to be an Unmanned Aerial Vehicle (UAV) was spotted by soldiers from the Burmese army on Saturday flying over eastern Shan State.
No country or organization has accepted responsibility for the mysterious aircraft, and the Burmese Air Force has reportedly been ordered to shoot it down if spotted again in Burmese airspace, according to the Thailand-based Shan Herald Agency for News (SHAN).
Several Burma observers have said that the unarmed drone is monitoring military maneuvers and opium production in the region. December and January mark the season for harvesting opium poppies.
According to Khuensai Jaiyen, the editor of SHAN, the UAV flew across Namhsan Township on Saturday, and was identical to a UAV spotted by government troops in the last week of December over Kengtung Township.
"I spoke with an official from the Shan State Army-South [SSA-South] and he said that the UAV is causing great concern within the Burmese army," said Khuensai Jaiyen. "The SSA-South do not believe they are being targeted, but would not say who they believe is operating the small aircraft."
Three years ago, a similar incident took place near Ho Mong in southern Shan State when the Burmese army seized and destroyed an unidentified UAV, he added.
"When I asked Thai military sources, they confirmed that they know of the incident, but say the UAV is not theirs," the SHAN editor said.
UAVs are aircraft that are flown without a human crew and are largely used for military applications. They are also known as Remotely Piloted Vehicles or Unmanned Aircraft Systems. According to Wikipedia: "UAVs come in two varieties: some are controlled from a remote location, and others fly autonomously based on pre-programmed flight plans using more complex dynamic automation systems.
From http://www.irrawaddy.org