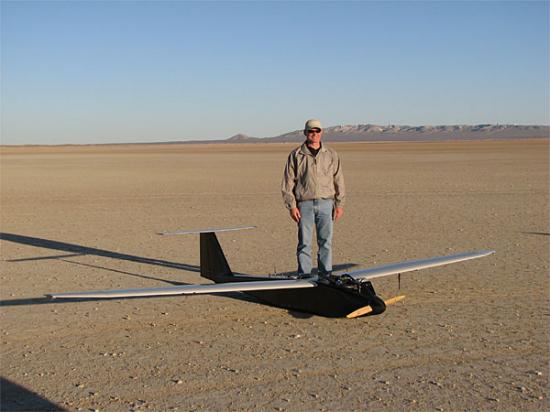 On Oct 24, 2012, Sagetech and Arcturus UAV will demonstrate joint operations between unmanned and manned aircraft using inexpensive G/A equipment. The event will be staged from McMillan Airfield in Camp Roberts, California, and attended by several noteworthy guests, including representation from NavAir from Patuxent River, MD and the FAA Unmanned Systems office in Washington DC.
The Arcturus T-20 UAV and Cirrus SR-22 will each use Sagetech XP transponders to broadcast ADS-B position messages.  These messages are received by Sagetech Clarity ADS-B receivers, which relay them via WiFi link to an iPad for display with Hilton Software's WingX EFB app.
One goal of the demonstration is to show that joint manned/unmanned aircraft operations are feasible now, in circumstances where use of this equipment kit can be assured.  Examples are aircraft firefighting operations within TFRs and military range operations.
This demonstration is part of a series Sagetech will be conducting over the next few months:
o   Oct 24, 2012    Camp Roberts, CA.  Arcturus UAV T-20
o   Nov 14, 2012   Ottawa, CA, Transport Canada, ING Engineering Serenity EX UAV
o   Feb,  2013     Australian Civil Aviation Safety Authority, Insitu Pacific ScanEagle UAV
Sagetech Corporation manufactures a wide variety of avionics for unmanned aircraft, including Avionics Modules, Autopilots, Winglet radios.  For example we deliver the XP Family of Mode S Transponders for use in UAV's like the Boeing/Insitu ScanEagle and Integrator. We attracted the attention of Aireon/Harris who selected Sagetech to write the ADS-B Receiver software on the new space based Iridium satellite ADS-B Receivers.
Please review the Operation ICU flyer. 
For additional information contact Julie Heinemann.