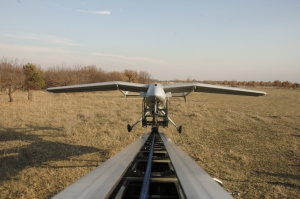 SELEX Galileo, a Finmeccanica company, has been awarded new contracts totalling around 20 million Euros to provide support and service solutions. The contracts relate mainly to the company's Grifo radar and the Falco Unmanned Aerial System (UAS).
The Grifo is one of SELEX Galileo's most successful products and has sold more than 450 units worldwide while the Falco is the only UAS entirely developed, equipped and manufactured in Europe and is now in service with four international customers. Other contracts cover the logistical supportof sensors and avionic components for fixed and rotary-wing aircraft.
SELEX Galileo supports key technologies on major international programmes including the Eurofighter Typhoon, Gripen NG, F35, M346 and helicopters including the AW101 and NH90. The company has built its support and service business by developing and transferring new technology and operational solutions to its customers. This helps customers maximise their asset's availability and performance and contributes to the success of their missions.
"Over the last three years, the combination of increasingly complex and upgradeable products with the lack of funds available internationally for new acquisitions has caused a significant growth in the market for support services and training," said SELEX Galileo CEO Fabrizio Giulianini, adding: "We've been able to position ourselves to serve this expanding market by offering increasingly flexible and innovative support arrangements, including new forms of contracting. By combining our technology base and deep product knowledge with flexibility and timeliness, we're able to meet the new needs of customers."