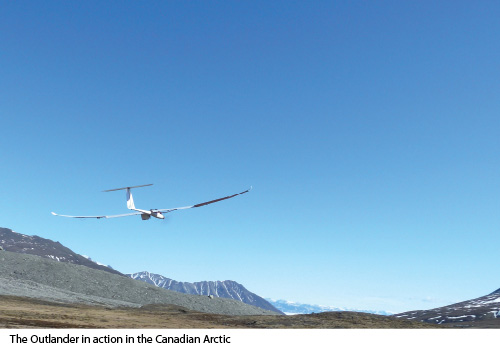 Lightweight unmanned aerial vehicles show their worth on small-scale photogrammetric projects and offer advantages over traditional aerial mapping and ground surveying. A Canadian company shows how.
By Ken Whitehead, MSc
Based in Salmon Arm, British Columbia with offices in Alberta and Ontario, Accuas specializes in using lightweight unmanned aerial vehicles (UAV) to perform photogrammetric surveys of small sites. Since the company's inception three years ago, it has flown a wide variety of jobs for a diverse range of clients, including consulting engineers, environmental consultants, and aggregate companies as well as local and provincial governments. The company has enjoyed success with this relatively new form of aerial mapping.