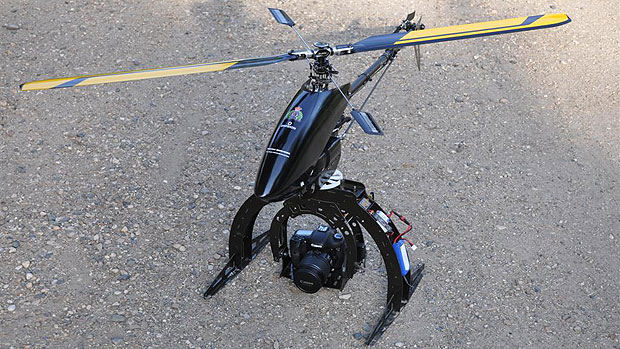 The RCMP in Manitoba have added two helicopters to their arsenal of investigative tools.
But for these choppers, the pilot stays on the ground.
The two Unmanned Aerial System (UAS) units will be used taking aerial photos and videos of motor vehicle collision scenes and crime scenes.
The units, which have a platform where a camera can be anchored, are controlled by a trained pilot along with another individual working the camera.
Police say the UAS will allow officers at scenes to get information in real time from a different perspective, much closer in scope than an aircraft could ever provide and at a much cheaper cost.
"It gives us another perspective of the scene," said Cpl. Byron Charbonneau of the RCMP's forensic collision reconstruction program in Winnipeg.
http://www.cbc.ca/news/canada/manitoba/story/2012/08/23/mb-rcmp-helicopter-camera-winnipeg.html