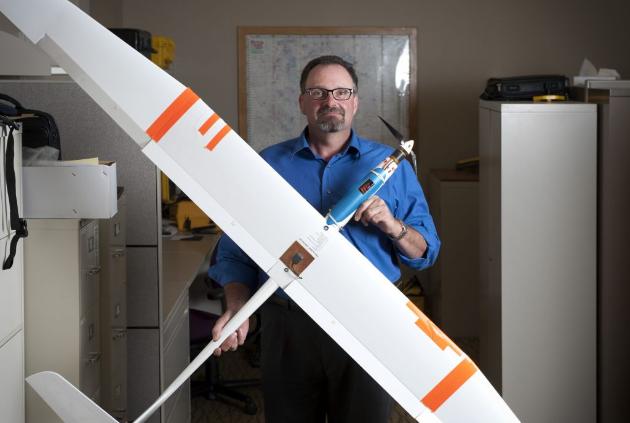 Feds ground balsa wood plane used for checking beaver dams.
FERGUS FALLS, MINN. – A few years ago, the folks in Otter Tail County thought they had come up with an efficient and inexpensive way to map county land and check for beaver dams in drainage ditches.
They built their own drone with a couple thousand dollars worth of computer equipment, a garage door remote control, a digital camera they bought at Wal-Mart, and a paper and balsa 9-pound plane anyone could buy on the Internet. Using GPS and Mosaic mapping equipment, they could survey 80 acres of farmland 400 feet overhead in about 20 minutes, a job that could take hours on foot in hip boots or cost thousands if they hired a pilot to fly overhead.
That was until the cease and desist letter came from the federal government. The plane has been grounded since then.
"Somebody from Washington called and said, 'What are you doing?' recalled Brian Armstrong, spatial address coordinator with the county's GIS Department. "I said, 'I'm doing this.' And he said, 'You can't do that.'"