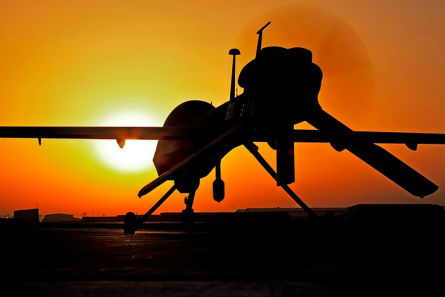 Commonly known as 'drones', the aircraft will be ready for use and delivered to the military by March 2015. The contract involves 55 ground-data terminals, 31 ground-control stations, ground-support equipment, and spare parts.
According to the company spokeswoman, Kimberly Kasitz, General Atomics intends subcontracting the ground-data terminals and ground-control stations. General Atomics received an Army contract in 2005 to supply Extended/Range Multi-Purpose Unmanned Aircraft Systems. Since 2008, General Atomics has successfully delivered 50 Gray Eagle aircraft. Around 44 more Gray Eagles are under development. General Atomics has received around 123 of the unmanned aircraft orders from the U.S. Army. Since its initial deployment in 2008, Gray Eagles have achieved over 35,000 flight hours and have achieved a maximum endurance of over 30 hours. Capable of carrying up to 1,075 lb, Gray Eagles can operate up to 29,000 ft.
Designed as long-range aircraft, Gray Eagles can be ideally used for intelligence, surveillance, reconnaissance, close air support, convoy protection, improvised-explosive-device detection, weapons-delivery missions, and communications relays.
Kasitz further commented that the program's advancement ensures the warfighter with the aircraft's durability, reliability, and operational flexibility. The firm focuses on supporting its Army customer by catering to their short- as well as long-term demands.
Source: http://www.utsandiego.com/