There is no denying that the world has come around to the unmanned technologies actuality. We have much to celebrate in reaching the mainstream milestone. However, the long and arduous journey is not over, and we must look toward leadership that can recognize, understand and shape these next phases of our evolution.
Therefore, we endorse the following candidates:
Paul McDuffee
Paul is a long-standing proponent of unmanned technology and someone considered as seeing more of the technological and sector big picture. He has championed a future that many outside of our sector had tried to downplay as a passing fad. His vast experience affords the community a solid vantage point of both where we've been and the direction the sector must travel to find successful on-ramps for near-term business.
Chad Partridge
Chad brings the experience of a successful commercial unmanned technologies business. His praxis brings a perspective to the board that recognizes what steps will further the needs of the commercial unmanned enterprise. This segment has the most promise for growing market share by expanding our existing capabilities, and by broadening the variety of business types in the unmanned technologies ecosystems.
Kyle Snyder
Kyle is successfully crafting and refining an unmanned academic program out of what amounts to uncharted wilderness. Different institutions have varying views of significance, but Kyle is working toward a method we recognize as having the real potential of dovetailing with the future needs of this industrial community.
The candidate statements…
Paul E McDuffee
The growing emotional discourse over the prospect of routine use of unmanned aircraft systems (UAS) or "drones" as they are affectionately known has the potential of delaying or even preventing the use of this remarkable technology for the public benefit. The vision of a weaponized or sensor equipped autonomous air vehicle, indiscriminately patrolling our skies 24-7, fosters legitimate fears among all of us, both inside and outside the UAS industry. While the technology certainly has its place in a role specific to defense missions, the advancement of responsible and lawful use of these platforms in civil applications should not be ignored. UAS can and will save lives, support scientific pursuits, and will ultimately lead to job creation as the technology evolves. What is lacking is an opportunity to fully exploit the capabilities of these systems, using the experience to prove the value beyond support of the war fighter, and building a greater understanding and appreciation of the technology by the public.
AUVSI has the ability to focus the contributions of the growing number of experts and advocates for the routine use of UAS. Our industry needs to speak with unified voice to help inform and educate the public and lawmakers on how our industry can best serve the common good. As an active member of AUVSI, I intend to help guide our association toward greater prominence in the advancement of UAS through:
Cooperation with federal regulators to insure the safe integration of UAS into the national airspace.
Advocacy for an industry "Code of Conduct" for UAS operations.
Actively serving as a spokesperson for the industry supporting public awareness.
Fostering advancement of the technology through direct support of emerging applications.
Assoc. VP Government Relations
Insitu, Inc.
Chad Partridge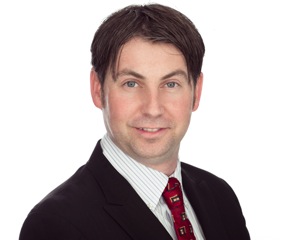 Since the signing of the U.S. FAA Reauthorization bill, there has been a flurry of activity and press surrounding the unmanned systems and robotics industries. This has kicked off substantial investment and also public concern. There is unquestionable value that these technologies bring to everyday life, but just like any major innovation throughout time, adoption brings with it many challenges.
AUVSI, in the midst of this rising industry tide, must become a stronger industry advocate in every way. Traditionally defense focused, the unmanned systems and market is broadening, and AUVSI must do more to support new market opportunities, most notably in commercial and civil sectors. Providing new products and services for a changing membership base, helping assuage public concerns, promoting responsible use and education, and expanding a membership base with a growing # of members and businesses are the areas that I am promoting today and throughout during my AUVSI board term.
Kyle Snyder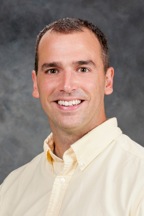 My objectives as a Director at AUVSI will be to help AUVSI with the technology transfer that the membership needs. Technology Transfer is laboratories to products, military to commercial, "geek-speak" to public understanding. This means developing business cases and plans for hosting more Table Top Exercise (TTX) style events that demonstrate and explore the value of unmanned systems in specific applications/scenarios. I also want to help small companies with new technologies find the support and partnerships that they need to bring their innovations to the forefront of the unmanned systems product community. There are still a lot of technologies and breakthroughs that will enable unmanned systems to meet the integrated vision that we all have in our heads for 20 years from now. AUVSI is in a great position to guide, promote, and connect the organizations that are making that vision a reality. My experience in industry, at AUVSI, and now in academia has provided insight in to how to meet the demands of a user community that is not exactly sure what they need yet, even though there are capabilities available already.
I'm impressed with the full slate of nominations and the direction AUVSI is clearly going in. AUVSI and the entire unmanned systems community is in a transition period as commercial opportunities, standards, and integration needs are driving more and more attention to us every day. AUVSI is continuing to get stronger and this slate of Board members will see some major changes in unmanned systems adoption and proliferation. More so than any previous election, membership will make sure that the leadership is in place to work with the staff and community at large to manage new challenges and adapt to the dynamic forces that we are facing today.