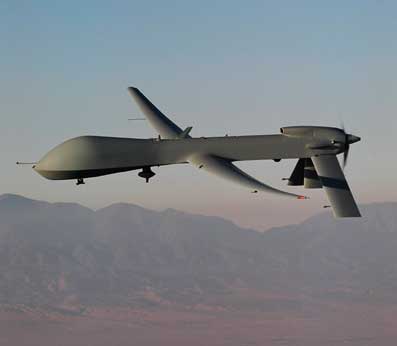 The inspector general (IG) of the U.S. Department of Homeland Security (DHS) warned U.S. Customs and Boarder Protection (CBP) on June 11 that it has not adequately obtained resources to support its unmanned drones, while also admonishing the agency for failing to properly plan for use of the aircraft.
CBP's Office of Air and Marine has never appropriately budgeted and acquired all of the necessary resources to support its 10 existing and planned UAV aircraft, said the IG report. Moreover, CBP has not figured out how to best allocate and track the time for flying UAVs in support of its own missions or at the request of others.
Specifically, the IG office concluded that: CBP did not plan to have enough money to support UAV equipment as well as operations and maintenance; the agency lacks a formal process for managing and prioritizing mission requests for its UAVs; and it does not properly seek reimbursement of any expenses incurred while its UAVs fulfill mission requests from other agencies.
CBP should produce plans to address these shortfalls and further should not buy any more drones until it has done so, the IG office recommended.
U.S. Rep. Bennie Thompson (D-Miss.), ranking member of the House Homeland Security Committee, lamented the lack of planning and resources at CBP to support the use of Predator drones identified by the inspector general's office (OIG). Thompson supported the use of the drones but disapproved of wasting taxpayer money on systems that are not supporting border security or disaster response.
http://rotor.com/Publications/RotorNewssupregsup/tabid/177/newsid1237/75795/mid/1237/Default.aspx