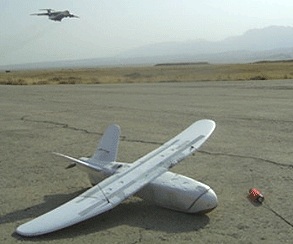 The Aeronautical Systems Center (ASC) Battlefield Airmen Branch (BA) is soliciting information to identify possible sources to provide next generation platform of Small Unmanned Aircraft Systems (SUAS), to support Air Force Special Operations Command (AFSOC) dismounted users. This Request For Information (RFI) is issued for informational purposes only focusing on existing capabilities, e.g., matured technologies and fielded systems. This RFI does not constitute or commit the government to award a contract now or in the future. Submitting information for this RFI is voluntary and respondents will not be compensated. Your response to this RFI will be treated as information only. No entitlement to payment of direct or indirect cost or charges by the Government will arise as a result of contractor submission of responses to this announcement or Government's use of such information.
The next generation SUAS addresses capability gap of current SUAS platform and joint forces requirement for intelligence, surveillance, and reconnaissance (ISR) with appropriate sensors to penetrate and operate with persistence in enemy airspace. The SUAS will provide accurate, timely, and target-quality data to decision makers. Penetrating ISR forces should incorporate a diverse, integrated range of sensors to support the detection, classification, identification, precise geo-location and characterization of objects of interest. SUAS system must operate in day/night and adverse weather as well as denied battle space.
3. RESPONSES SHOULD ADDRESS ALL REQUIREMENTS DESCRIBED IN THE ATTACHED DOCUMENT.
4. Two (2) paper copies should be submitted to the program office as outlined below. Respondents shall limit submissions to 10 pages or less. Respondents who submit proprietary data shall clearly mark the data with appropriate markings on the cover sheet and on each applicable page. Responses to the RFI will not be returned. E-mail copies of the paper submittal will be accepted. Responses shall be received by Monday, 4 May 2012. Paper/e-mail submittals should be sent to the below contacts within ASC/WISK.
5. Please note that all prospective contractors must be registered in the Central Contractor Registration (CCR) database to be awarded a Department of Defense contract. To learn more about this CCR requirement and how to register, please visit the CCR internet website at https://www.bpn.gov/ccr/default.aspx or call 1-888-227-2423.
6. Please submit all responses to the below POCs:
Mr. Michael Reitz (Com: 937-255-1011, email:michael.reitz@wpafb.af.mil), Bldg 46, 1895 Fifth Street, WPAFB, OH 45433-7200
Or
Mr. Ronald Hill (Com: 937-255-9921, email: ronald.hill@wpafb.af.mil),
Bldg 46, 1895 Fifth Street, WPAFB, OH 45433-7200