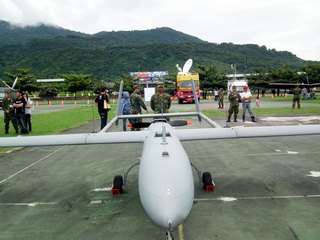 Taipei, March 7 (CNA) Taiwan's Army is searching for an unmanned aerial vehicle that went missing off the eastern coast of the country Wednesday morning during a routine training mission, according to the Defense Ministry.
The unmanned aircraft went missing at 7:30 a.m., the ministry said.
The aircraft was locally developed and manufactured by the Taoyuan-based Chung Shan Institute of Science and Technology, the ministry's main research and development institute, spokesman Maj. Gen. Luo Shou-he said.
The institute is assisting the Army in trying to identify the reas