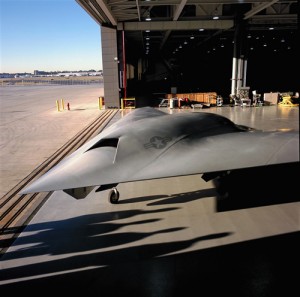 Defence cuts start biting, the UK awaits tomorrows news of a possible 3000 job losses at BAE and over the water Boeing is mothballing it's latest UCAV.
Daryl Davis, chief of Boeing's Phantom Works division today told Defense Tech that the Boeing Phantom Ray is being put away for now.
Boeing's stealthy-looking Phantom Ray drone will be placed in storage now that it's successfully completed its test flights. The company is going to keep the bird in flyable condition with the hopes of dusting it off to contribute to the optionally-manned portion of the Air Force's long range bomber project
Boeing's Phantom Ray unmanned aircraft completed its first flight April 27 at NASA's Dryden Research Center at Edwards Air Force Base, Calif.
"Autonomous, fighter-sized unmanned aircraft are real, and the (unmanned aerial systems) bar has been raised," Craig Brown, Boeing's Phantom Ray program manager said in a news release. "Now I'm eager to see how high that bar will go."
Phantom Ray flew for 17 minutes, reaching 7,500 feet and 178 knots, demonstrating its airworthiness, Boeing said. The company said additional flights in the next few weeks "will prepare Phantom Ray to support potential missions that may include intelligence, surveillance and reconnaissance; suppression of enemy air defenses; electronic attack; strike; and autonomous air refueling."