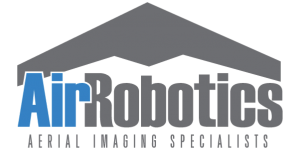 Jeff Imell of Air Robotics reports the death of the fuselage in the same week as Chris Anderson and Wired magazine reported the death of the web. Can we now have some births please!
Air Robotics predicts that in five years from now, most of all small Unmanned Aircraft Systems (sUAS) will be "airborne platforms," and the fuselage will be obsolete.  How is this possible?  The fuselage will be replaced by a field-swappable payload pod. The "airborne platform" will contain a main lifting surface (wing), movable control surfaces, a propulsion unit, flight control avionics, and a mounting plate for the payload pod.  The days of forcing payload developers to comply with the highly-restrictive specifications of the cramped payload bays inside of a fuselage will happily be behind us.
Captain J R Brown, Program Manager, PMA-263 (NAVAIR) proclaimed recently in an article in Flight Global Magazine that "From my viewpoint, the aircraft are trucks. It's about the payloads. What I foresee is payload integration on platforms."
We second Captain Brown, his foresight, and his message–he is definitely on to something.  But why wait five years?  The future UAV – a payload agnostic platform – is already flying and operational. The future is here, and it's being brought to you by Air Robotics.  We are the first and only sUAS manufacturer that has completely eliminated the fuselage.  Our Airborne Vehicle System™ is exactly like the "truck" Captain Brown dreams about. Payload developers are free to develop payloads, and our AVS give these payloads a lift they need to successfully perform their missions.